Discover more from The Playbook By The Signal
A weekly newsletter that goes beyond the headlines and gives you all the necessary signals you need to understand India's sports and gaming industries better.
Over 9,000 subscribers
From Select Dugout to The Insiders: IPL broadcasters woo cricket nerds
The Indian Premier League's digital broadcaster JioCinema has 15 different commentary feeds this season. One of them has many similarities with Star Sports' now discontinued Select Dugout.
Good evening,
Welcome to The Playbook, a weekly newsletter on the business of sports and gaming. If someone shared this newsletter with you or if you've found the online version, please hit the subscribe button below — it's free! You can unsubscribe anytime.
In October 2021, the Indian cricket team took the knee in support of the Black Lives Matter movement in the United States before a crunch ICC Men's T20 World Cup game against Pakistan. Skipper Virat Kohli later said the team was asked to do so by the "management".
Unsurprisingly, the management seems to have said nothing about supporting Indian wrestlers who are protesting in Delhi against the inaction of authorities after several women grapplers, including a minor, accused Wrestling Federation of India chief and Member of Parliament Brij Bhushan Sharan Singh of sexual harassment and criminal intimidation.
A majority of India's top sportspersons, with the exception of a few like Abhinav Bindra, Neeraj Chopra, Kapil Dev, and Jwala Gutta, have remained silent so far. As Vinesh Phogat, one of the protesting wrestlers, aptly put it, "They may be concerned that this could affect their sponsorship and brand endorsement deals. Maybe that's why they are afraid to associate themselves with athletes who are protesting. But it pains me."
Remember that the next time you see your favourite athlete endorsing a brand or supporting a foreign cause.
Anyway, before this gets too political, let's dive into this week's edition.
How Star Sports, JioCinema made IPL commentary analytical
Screenshot from JioCinema
Earlier this week, I was watching the Indian Premier League (IPL) match between Royal Challengers Bangalore (RCB) and Kolkata Knight Riders (KKR). Jason Roy, the KKR opener, was taking the RCB bowlers to the cleaners. And his former England teammate Eoin Morgan, commentating on air, was talking about his technique of playing sweeps and reverse sweeps.
Morgan explained how Roy gets into the best position—with his feet and head—to play these shots so that he can adjust to the length of the ball, even against bowlers who get variable bounce. And then, his co-commentators Anil Kumble and Graeme Swann, both former international spinners, talked about how to bowl against such aggressive batters. They warned spinners against bowling quicker to stop the flow of runs and said they shouldn't fall into the trap of getting defensive even if they've been smacked for 20 runs in an over.
Later, Swann all but predicted Roy's dismissal after the Englishman became increasingly frustrated if he didn't find the boundary because his opening partner, Narayan Jagadeesan, was struggling to score at a decent clip. Roy was eventually bowled out after trying to play an unnecessarily cheeky shot.
If you love the science and strategy behind cricket, it was great broadcasting. But in case you too watched this match and have no clue what I'm talking about, I wouldn't blame you. That's because Morgan, Kumble, and Swann are not on the commentary panel of the IPL's world feed, which is the default English-language feed you get on both Star Sports (television) and JioCinema (digital). The world feed is produced by the Board of Control for Cricket in India, and its commentary panel includes the likes of Harsha Bhogle, Ravi Shastri, Sanjay Manjrekar, Danny Morrison, Matthew Hayden, and Ian Bishop.
Morgan, Kumble, and Swann are on the panel of the IPL's digital broadcaster JioCinema's separate English commentary feed called The Insiders. Other commentators in this panel include former international cricketers such as Zaheer Khan, Robin Uthappa, Scott Styris, Brett Lee, Graeme Smith, AB de Villiers, and Chris Gayle.
Photo credit: JioCinema
But this isn't a regular commentary feed. If you watch it, you'll realise it's skewed towards analysis, strategy, predictions, and storytelling, as opposed to the more generic world feed. There's also a lot of banter between the commentators, who have all played in the IPL before and some of whom have also captained or coached teams. And unlike the world feed, where the commentators are present at the match venue, The Insiders panel is sitting in a studio in Mumbai.
I've largely been watching the IPL on The Insiders feed because I enjoy the analysis and storytelling on it. During one of the games earlier in the season, Morgan talked about the time when the KKR dugout used secret codes to communicate with him on the field during the 2021 season. Morgan was the captain of KKR at the time. Other interesting segments I remember were: de Villiers talking about deciphering Rashid Khan's googly, Gayle and Morgan on what happens during the strategic timeout, and Uthappa on how MS Dhoni gets into the minds of batters with his field placements.
Now, if this sounds familiar to you, that's because The Insiders isn't exactly a novel idea. JioCinema's rival Star Sports had pioneered the concept of an analysis-focused cricket commentary feed in India with the Select Dugout, launched ahead of the 2018 IPL season. That was the first season of Star Sports' IPL broadcast journey.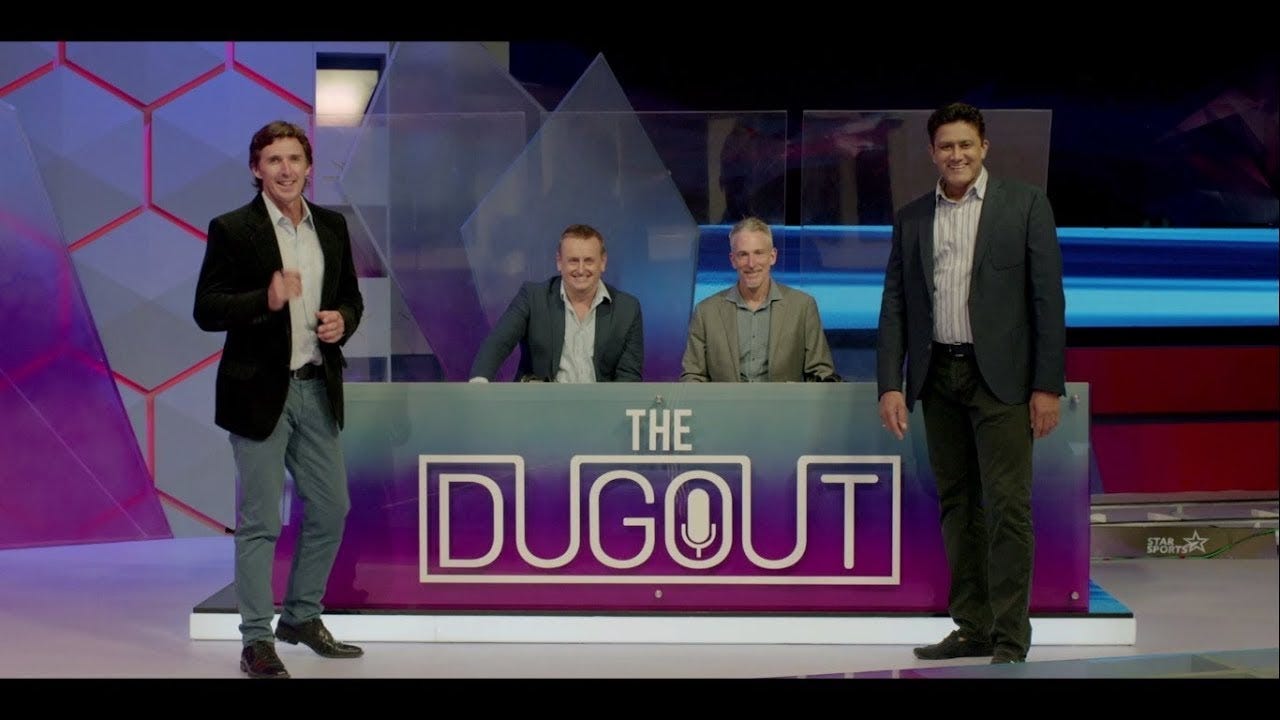 #VIVOIPL: The #SelectDugout experience
Select Dugout's commentary panel in 2018 featured some of the same former cricketers who are now The Insiders—Kumble, Styris, Lee, and Smith—along with others such as Damien Fleming, Brad Hogg, Dean Jones, and Mike Hesson. Over the next few seasons, the likes of Swann, Brian Lara, Kumar Sangakkara, Darren Sammy, and Dominic Cork also joined the panel.
❝  
The Select Dugout is our endeavour to enhance the core cricket fan's viewing experience this season. Keeping our fans at the centre of everything we do, The Dugout will provide them with analysis, interesting data, expert opinion and in-depth content throughout the season.
  Star India spokesperson ahead of the launch of Select Dugout in 2018
The rise and fall of the Dugout
While the Select Dugout was launched in 2018, the seeds of the idea were sown three to four years prior. Cricket programming until then was structured so as to include analysis only during pre- and post-match studio shows. That changed with the 2015 men's ODI World Cup, when Star Sports started including analysis in the commentary.
"It's something we were thinking of doing since 2013-14," says a Star Sports executive, who requested anonymity as they aren't authorised to speak with the media. "We wanted to give the commentary a direction. Otherwise, cricket commentary was just people talking generic stuff and calling the action, but not really adding any value. The viewer knows it's a boundary. Why do you need an A-list commentator to tell you that?"
Star Sports figured that getting analysis into the commentary would keep viewers hooked. For example, a batter's weakness against a particular bowling type, a pattern of dismissals, a flaw in the technique, or venue-centric stories. "We wanted to get into what the teams are thinking in the dugout, what their plans against particular batters could be, etc. That's where the idea of the Select Dugout was germinated," adds the executive.
Then, after Star won a five-year deal to broadcast the IPL starting with the 2018 season, it executed this idea. It signed former captains and coaches as commentators to present a feed full of analysis and the kind of discussions that happen in the team dugouts. "The commentary became predictive and engaging. They would predict that X bowler will be asked to bowl the next over. They used to call 'big over alert' and 'wicket alert' live on air, and they were right on most occasions," says the executive.
Apart from the commentary, the Dugout panel also did demonstrations of proper cricket techniques in the Star Sports studio, which was a larger space than a typical commentary box. Sangakkara would do a wicketkeeping masterclass, Lara explained how to play a perfect pull shot, while Lee talked about what makes a great yorker.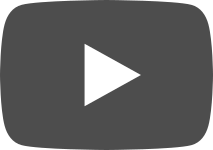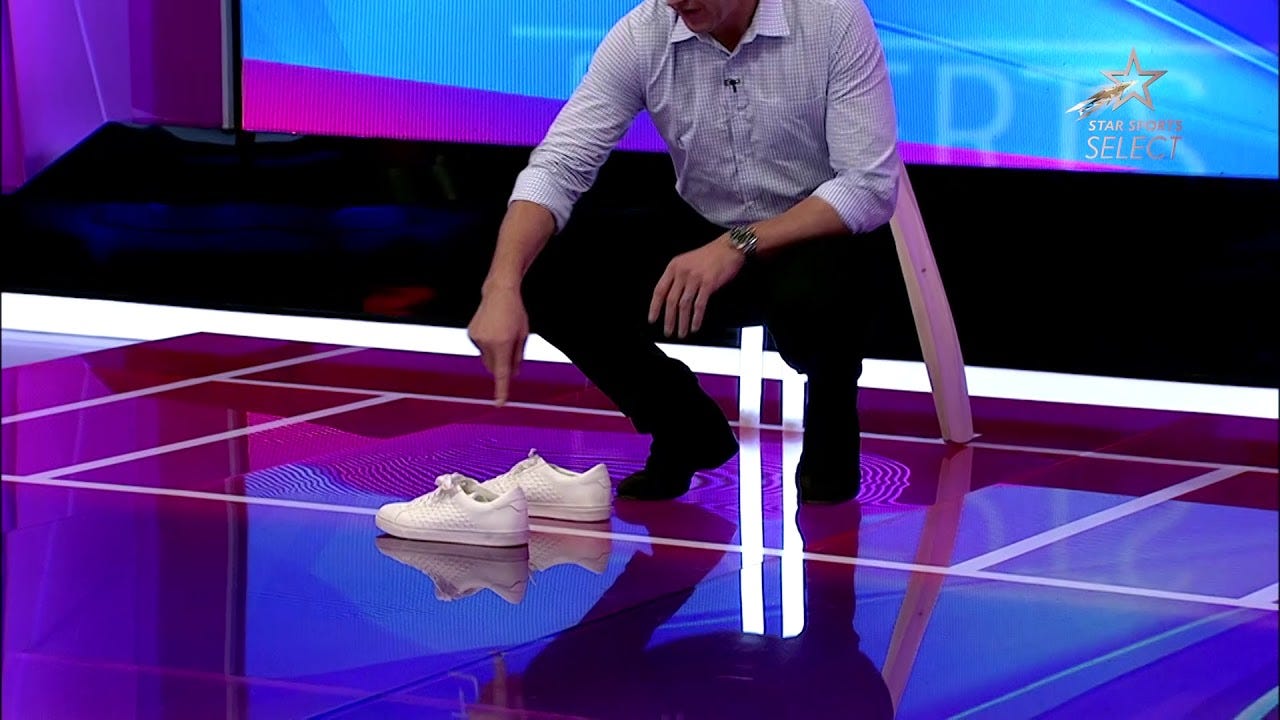 #SelectDugout: Talking yorkers ft. Brett Lee
While the Star Sports production team helped the cricketers make their packages, some of them would just do stuff on the fly, the executive says. "Brian Lara once asked us to keep the camera rolling and did a demo on how to face mystery bowlers. He did a 20-minute piece all by himself. You just had to figure out what gets them going."
As a result, the production team needed to have people who understood the game and had the authority to tell former cricketers what works and what doesn't on the broadcast. As a producer, you can't be afraid to say no to the cricketers. The Star Sports executive remembers an incident when a foreign former pace bowler complained that the piece he was supposed to do was also being done by an Indian bowler for the Hindi commentary feed. "We had to explain to him that the producer has made the piece for both feeds. It's for the network."
All in all, producing the Select Dugout was a great learning experience for the Star Sports crew. "It was like doing a two-year MBA course in cricket. People used to fight not to take their days off. How often do you see that?" says the executive.
Star Sports eventually took the Select Dugout beyond the IPL to tournaments such as the World Cup and Asia Cup. It even managed to get some of the panellists, largely comprising foreigners, to commit to being part of the Dugout during the Covid seasons of 2020 and 2021. But then, ahead of IPL 2022, reports emerged that there would be no Select Dugout during the season. Star Sports did not make any official comment about it. The broadcaster also did not respond to my request to participate in this story.
Johns.

@CricCrazyJohns
There won't be Star Select dug-out commentary for IPL 2022.
Mar 22, 2022
3.34K Likes   91 Retweets   155 Replies
"We were all expecting it to return, but it just didn't," says the executive. "I think it was because the foreign cricketers couldn't travel due to Covid, and there weren't too many Indians on the panel. But I'm not sure."
Select Dugout was likely one of the victims that fell by the wayside as Star Sports parent Disney India began to scale down its sports business beginning late 2020. This was after Disney's Asia Pacific chief Uday Shankar quit the company, followed by four other top Star Sports executives: CEO Gautam Thakar, regional sports chief Ashok Namboodiri, marketing head Rajiv Mathrani, and emerging sports leader Rupali Fernandes. In June 2022, months after the scrapping of Select Dugout, Disney Star also lost the digital rights of the IPL to new rival Viacom18.
In a way, it wasn't surprising that Select Dugout wasn't a priority for Disney. Because it was a show for cricket nerds. "It wasn't really watched by the masses," says the Star Sports executive. "It was for purists, of which there are very few in the country. It was like fine dining. The viewership was lesser than some of our pre-match shows. After all, nobody likes gyaan, especially with fantasy sports taking centre stage. Not many people have the time or inclination to watch an entire game filled with educative commentary."
As a result, there were very few ads on Select Dugout, if any. You'd see a branded bat placed in the studio and a sponsor board behind the panel's desk, but that's about it. Because of the largely spontaneous nature of the analysis during the commentary, Star also couldn't really commit to many brand placements or plugs. And then, with the company turning its focus towards achieving profitability by 2024, it quietly dropped Select Dugout.
Enter The Insiders
As it turned out, this wasn't to be the end of analysis-focused cricket commentary in India. Viacom18, backed by India's largest conglomerate Reliance Industries, owned by billionaire Mukesh Ambani, bought the five-year digital rights of the IPL for ₹23,758 crore (~$3 billion) last year. It then disrupted sports broadcasting by offering the IPL for free on its streaming service JioCinema for the 2023 season. It announced that it would offer IPL commentary in 12 different languages, including Bhojpuri, Punjabi, and Oriya. And it launched a lookalike of Select Dugout, called The Insiders, featuring many of the same panellists.
Siddharth Sharma, executive vice president, Viacom18 Sports, takes umbrage to suggestions that The Insiders is inspired by Select Dugout. "As a philosophy, we've attempted something different," he says. "We're not doing masterclasses or getting overly analytical. We are storytellers. Data and stats can be found on the internet with the click of a button, but stories can't be found like that. Stories have to come from these people who have shared dressing rooms with our heroes, who've been a part of winning cultures—they have the insider's view on the sport."
Sharma is a broadcast industry veteran. Prior to joining Viacom18 in November 2021, he spent eight-and-a-half years at Disney Star as the head of kabaddi and then overall sports content. Before that, he was at Hindi news channel ABP News for nearly 11 years, starting off as an anchor and then being promoted to sports editor. He had also worked as an anchor at ABP News rival Zee News for four years prior to that.
Sharma's experience in the Hindi broadcast industry is apparent when I ask him to elaborate on The Insiders' storytelling focus.
"Sabse achchi kahaniyaan humare dada-dadi sunaya karte the (Our grandparents always told the best stories)," he says. "That's what I tell my commentators when I'm briefing them. Because back in the day, we did not have visual stimuli. They told stories through their voice. That sentiment...Bohot pehle ki ek baat thi. Ek raja tha, aur uske rajmahal ke bahar sone ki sadkein hua karte the, doodh ki nadiyaan baha karti thi (Once upon a time, there lived a king, whose palace was surrounded by streets paved with gold and rivers of milk). If I start imagining this, it's a win for the storyteller. When you're jostling for attention spans, you can captivate viewers with compelling story threads."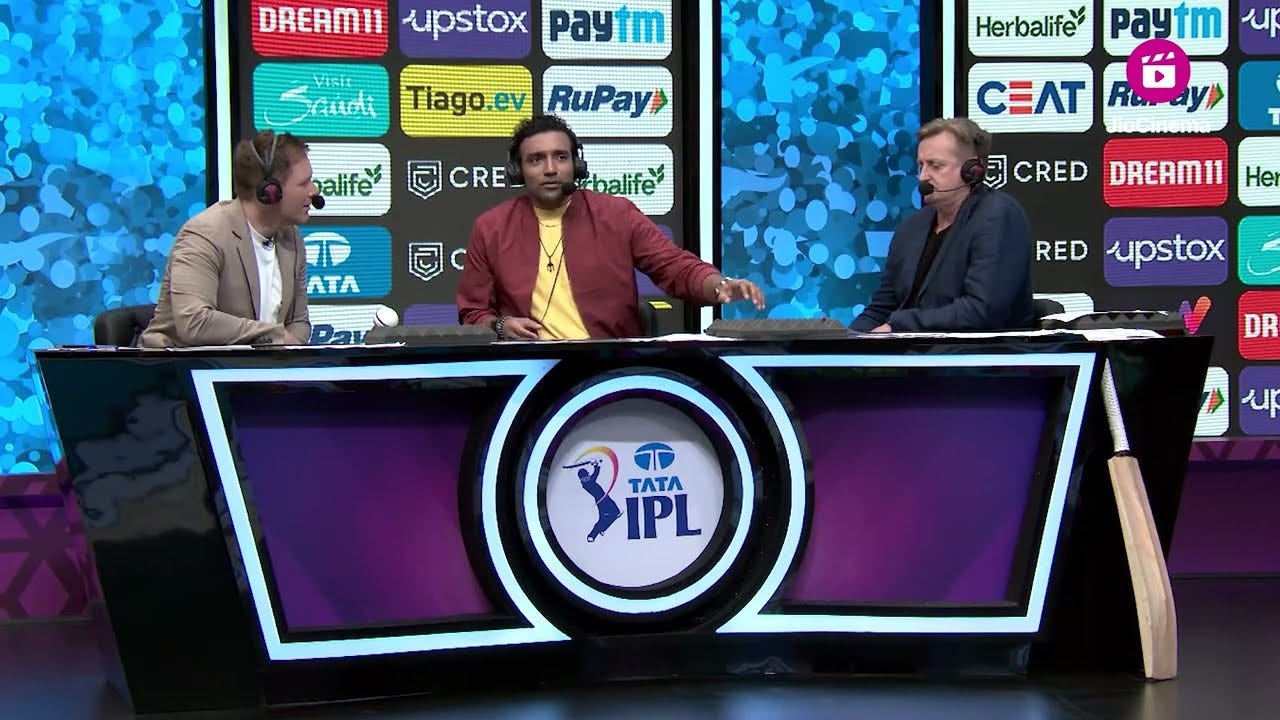 MS Dhoni Doesn't Practice Wicket-keeping?! - Insiders Feed | TATA IPL on JioCinema
Sharma adds that while there is room for analysis in cricket commentary, it cannot be the focus. "The fulcrum has to be storytelling because it aggregates the largest number of people. Not everybody would want to dive deep into analytical things. Some audiences like it and we offer a bit of that too, but if you want to expand the funnel, you have to do it through stories. Because stories endear everyone. You have to call the action, you have to be on the ball, but how you call the action and tell a story matters."
JioCinema has tried to imbue this philosophy in all its 12 language feeds. For instance, its Marathi feed features former cricketers and coaches such as Kedar Jadhav, Dhawal Kulkarni, and Kiran More. Tamil has Abhinav Mukund, R Sridhar, and Baba Aparajith. Punjabi has Sarandeep Singh, Rahul Sharma, and VRV Singh. At the same time, it's not a one-size-fits-all philosophy.
"For example, the story I'm going to tell in the Bhojpuri feed would be different to how I would call it in English," says Sharma. "Bhojpuri is a new audience set that would not necessarily be a cricket core. The conversations or analogies they need to be more geared towards a cricket intender—someone who is on the fringes but hasn't necessarily understood the nuances of the game. We wouldn't want to throw these viewers off by getting into too many technicalities. Tamil, on the other hand, is an out-and-out cricket-core audience set. They like their numbers and analysis, so we give them a lot of that in healthy doses. We take calls depending on the audience cohort."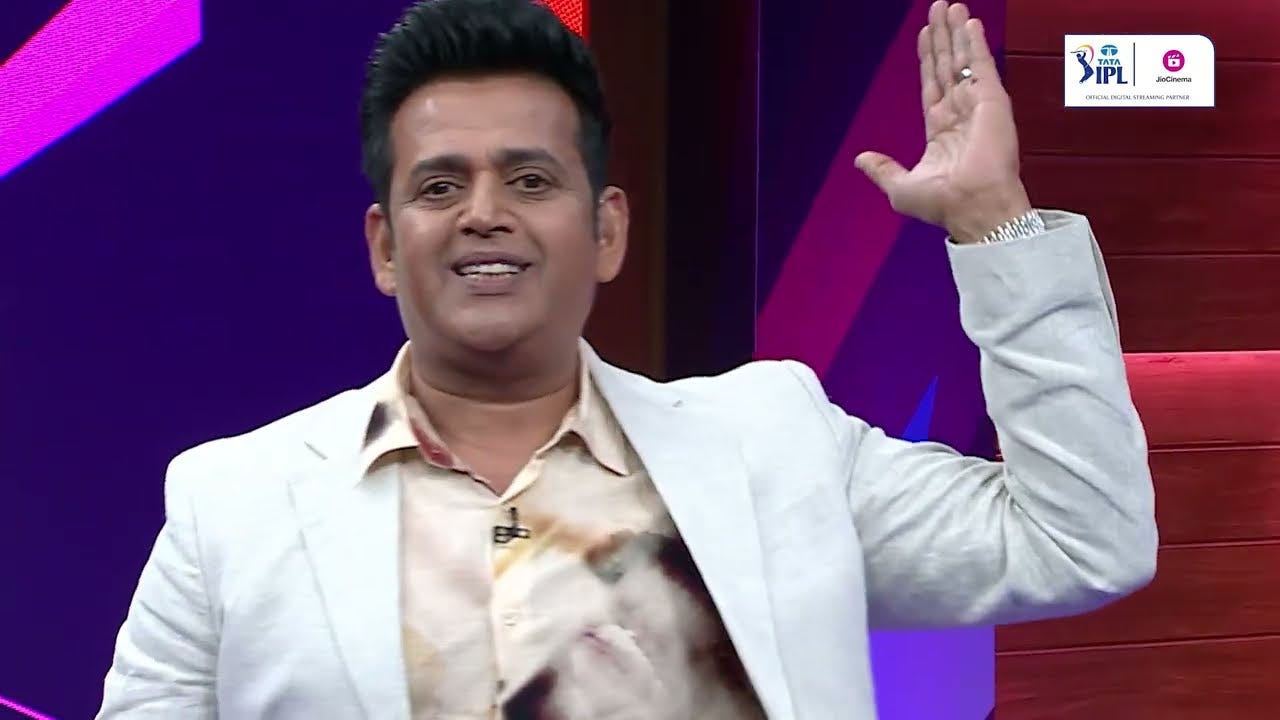 Now Watch #TATAIPL in Bhojpuri with Ravi Kishan | JioCinema
That's the advantage of having multiple language feeds. The broadcaster can tell more nuanced and diverse stories based on the region or catchment area, something the world feed in English can't do because it goes out globally and has to be universal.
Even Star Sports has been imbuing Select Dugout's philosophies in its eight Indian language feeds, says the executive quoted earlier. "You can't incorporate everything, but the approach is always analytical and predictive. If you say on air that the next over will produce a battle between X and Y, people won't tune out. Of course, you also have to talk about what's happening in the moment. You have to maintain a fine balance between storytelling, calling the action, and taking breaks at the right time. It's a bit of harakiri, but we were always bullish on that as a network."
So, essentially, the difference between Star Sports and JioCinema's IPL broadcast philosophies is that the former leans towards analysis more than the latter. But both networks place immense value on the art of storytelling.
Is The Insiders working out in terms of viewership? Sharma declines to reveal the numbers, but says it is "one of the stickier feeds" in its lineup. "Graeme Smith has just joined us; we're going to get AB de Villiers and Chris Gayle back for the playoffs, so that gives you an indication of the reception it has got."
Apart from The Insiders and the Indian language feeds, JioCinema also has three other commentary feeds for the IPL called Hangout, Fantasy, and Fanzone. Hangout is a lighter, entertainment-focused feed, with commentators including comedian Danish Sait, radio jockey-turned-actor Mantra, India cricketer Veda Krishnamurthy, and former England cricketer Owais Shah. It also regularly features the family members of cricketers as guests.
Hangout is targeted at women aged between 15 and 30, says Sharma. "The idea is to get to know the lives of IPL heroes beyond the field. There are also a lot of rule explainers, fun banter, and common-world analogies. We try to endear an audience set that isn't into heavy cricket understanding."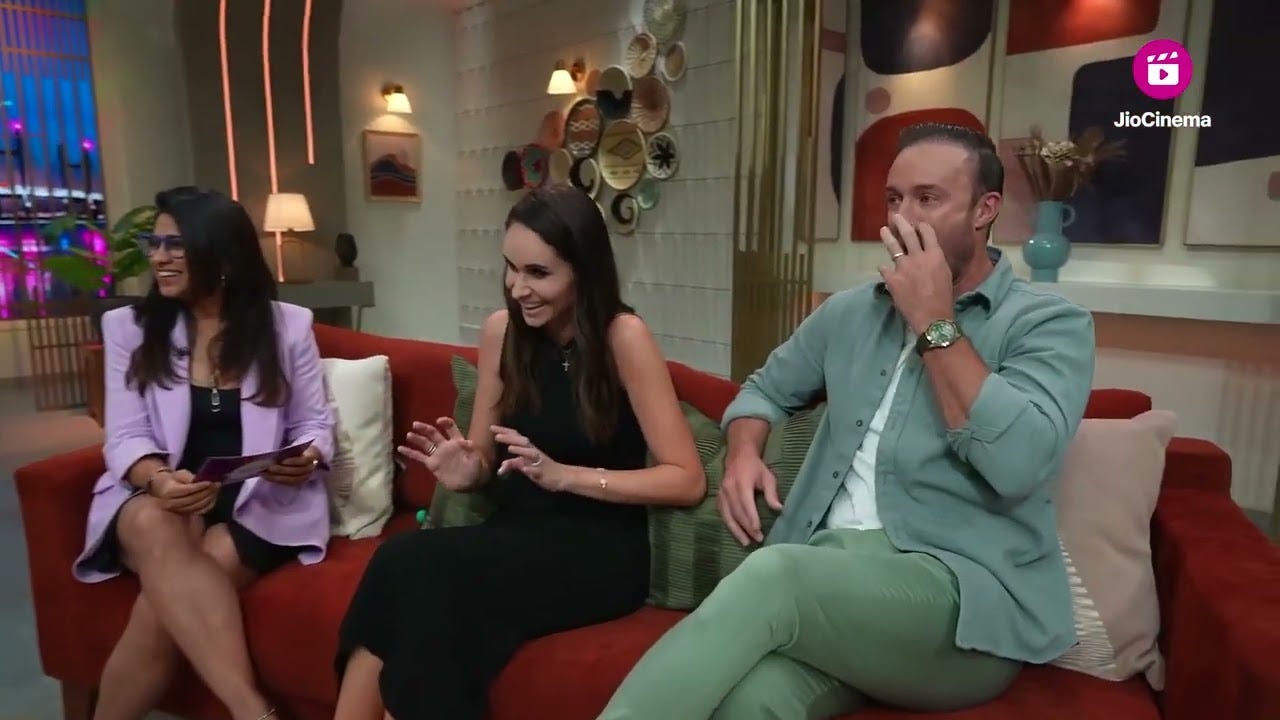 TATA IPL 2023: Wife reveals some interesting facts about ABD | Streaming free on JioCinema
The Fantasy feed, as the name suggests, is designed for fantasy sports fanatics. It pits former cricketers such as Aakash Chopra against successful fantasy sports players from across the country. This is just a pre-match, mid-innings, and post-match show—the commentary feed is The Insiders.
Meanwhile, each IPL match also has two team-specific Fanzone feeds—each Fanzone features three fans of a particular team. It's a "watchalong" feed where you only see the fans chatting about the match on air while the game is on. It's a second-screen experience, as Sharma calls it, where you can watch the actual game on another screen. "Some of the fan reactions are priceless, like when Rinku Singh hit those five sixes in a row to win the match for KKR. Or the CSK Fanzone when Dhoni walks out."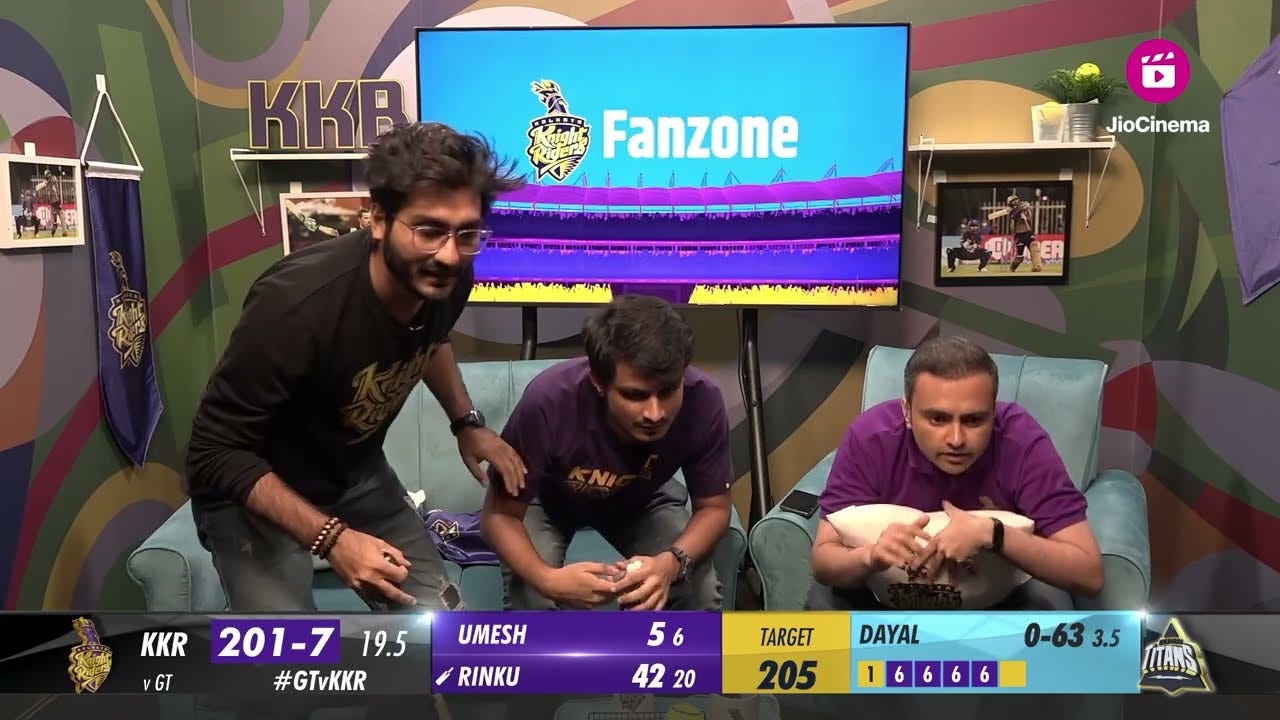 Kolkata Knight Riders fans celebrate Rinku Singh's heroics | KKR vs GT | Fanzone | JioCinema
In its first season of broadcasting the IPL, JioCinema has clearly gone all guns blazing. And each of these feeds have their own ad delivery, although Reliance brands such as JioCinema, JioMart, AJIO, and the Nita Mukesh Ambani Cultural Centre feature heavily in the mix.
It'll be interesting to see how many of these commentary feeds are still on air towards the end of the current IPL media rights cycle in 2027.
Which commentary feed do you select while watching the IPL?
If you have any additional thoughts, feel free to write to me at jaideep@thesignal.co. If you're reading this online, you can post a comment below.
That's all for this week. If you enjoyed reading The Playbook, please share it with your friends, family, and colleagues. Please also subscribe to it (for free) if you haven't already.
You can write to me on the email address mentioned above with any feedback (good, bad, or ugly), tips, and ideas. I'd love to hear from you!
Thanks for reading, and see you again next Friday!