Discover more from The Playbook By The Signal
A weekly newsletter that goes beyond the headlines and gives you all the necessary signals you need to understand India's sports and gaming industries better.
Over 9,000 subscribers
India's sports betting whack-a-mole
The Indian government has started blocking websites of betting companies, but it's hardly making a difference.
Good evening!
Are you all set for the big game on Sunday? India vs Pakistan in the ICC Men's T20 World Cup. At the MCG. With Diwali just around the corner. The International Cricket Council couldn't have planned it better.
I'll tell you who's especially looking forward to the match—offshore online betting companies operating illegally in India. It could be one of their biggest paydays of the year. And this is despite the fact that the Indian government started blocking their websites earlier this week.
Before we dive in, here's wishing you a very happy and safe Diwali! 🪔 On account of the festive season, there will be no editions of our daily newsletter, The Signal, on October 24 (Monday) and October 25 (Tuesday). The Intersection will publish curated weekend reads on October 22 and October 29.
As for The Playbook, the next edition will land in your inbox next Friday, October 28, as usual.
🏏🎲 India's sports betting whack-a-mole
If you've been watching sport on television or digital platforms in India for the last 18 months or so, you've probably seen ads by the likes of Fairplay, Dafabet, Parimatch, 1XBet, and Betway. These are all offshore online betting platforms that have started operating and advertising in India incessantly over the last 18 months, despite the fact that online betting and gambling are illegal in most parts of the country.
Their modus operandi is to advertise via the surrogate route, wherein they set up a sports news portal. So the ads that you see aren't of Fairplay, Dafabet, or Parimatch, but rather Fairplay News, Dafa News, and Parimatch News. It's similar to what alcohol brands have been doing for years in India—via products like music CDs, drinking water, and soda, rather than a news portal. The Indian government has only recently started cracking down on surrogate advertisements.
Meanwhile, the betting websites started catering to Indian users by accepting payments in Indian rupees and introducing a plethora of payment options. Including UPI, India's real-time payments system. But the way they've set it up, it would be very difficult to trace the payments back to these companies, which are all registered in tax havens such as Malta, Curacao, and Cyprus. I've written about this whole sham here and here, in case you want to go a bit deeper into it.
All this has been going on since at least early 2021, but the Indian government started reacting to it only recently. In June, the Ministry of Information and Broadcasting (MIB) issued an advisory to print, electronic, and digital media to refrain from advertising online betting platforms. But just a month later, in what was a complete farce, the government's own sports channel DD Sports showed betting ads during the broadcast of India's cricket tour of the West Indies.
Jaideep Vaidya

@jaideepjourno
Last month, India's ministry of information and broadcasting (MIB) issued an advisory to the media to refrain from publishing ads by online betting companies.
Today, India's public service broadcaster Doordarshan, owned by MIB, isn't practising what it's preaching. #WIvIND 🧵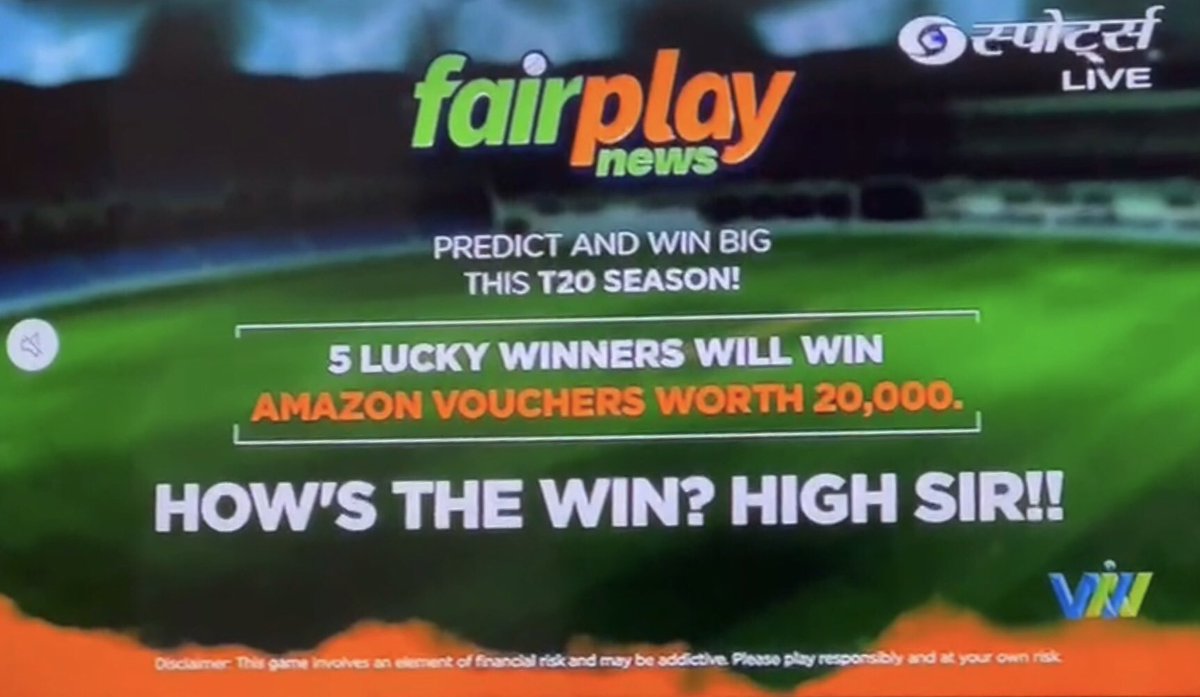 Jul 24, 2022
15 Likes   3 Retweets   2 Replies
It was also around this time that Fairplay, a Curacao-registered company that brands itself as "India's first and most trusted betting exchange", amped up its marketing in India. It released a commercial featuring Indian celebrities Ranbir Kapoor, Kiara Advani, Mithali Raj, Saina Nehwal, and MC Mary Kom—for Fairplay News, of course. It also became the official sponsor of the Sri Lankan cricket team.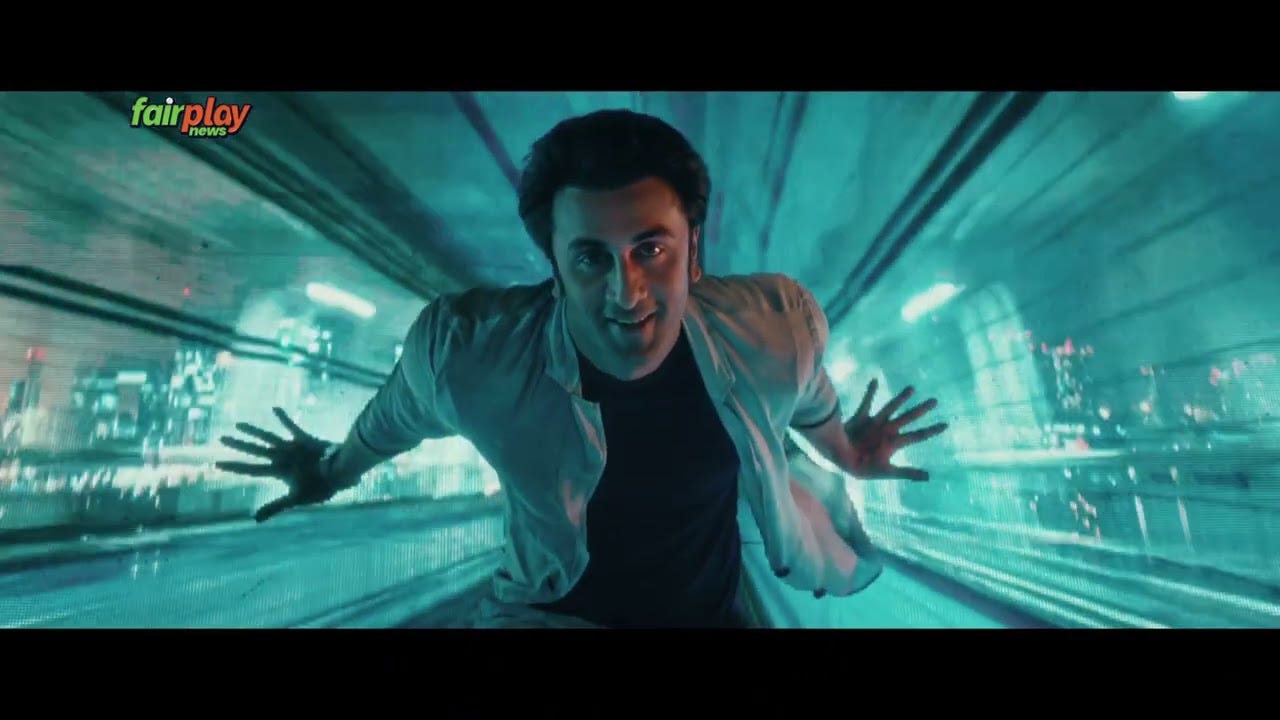 It took until early October for the Indian government to take things a bit more seriously. On October 3, the MIB issued slightly sterner and more detailed advisories to television and digital media. The advisories included screenshots of the surrogate ads that were shown on sports channels and streaming platforms. And the advisory to the TV media also carried a warning: "Contravention/violation of the above may invite penal action under the applicable laws."
Ministry of Information and Broadcasting

@MIB_India
📢 Ministry of Information and Broadcasting issues 'Advisory on Advertisement of Online Betting Platforms' to Private Satellite TV Channels.
➡️ For more details👇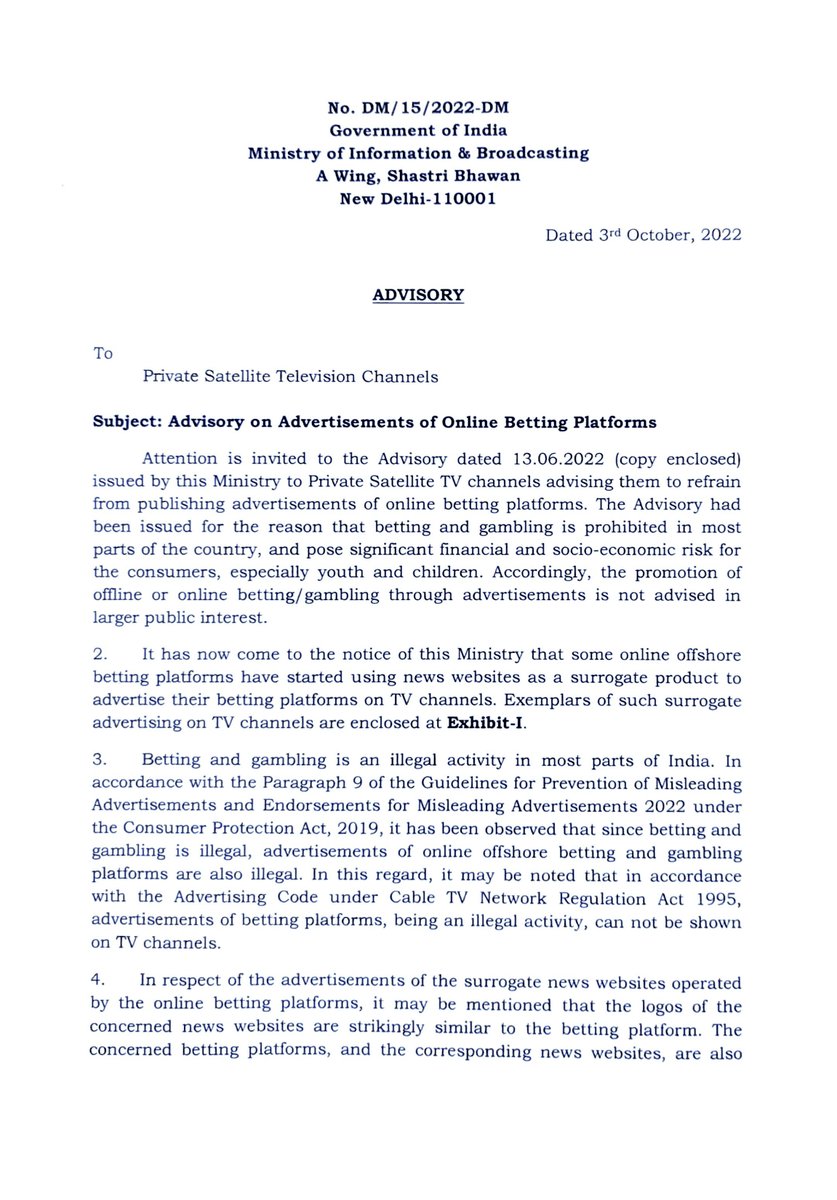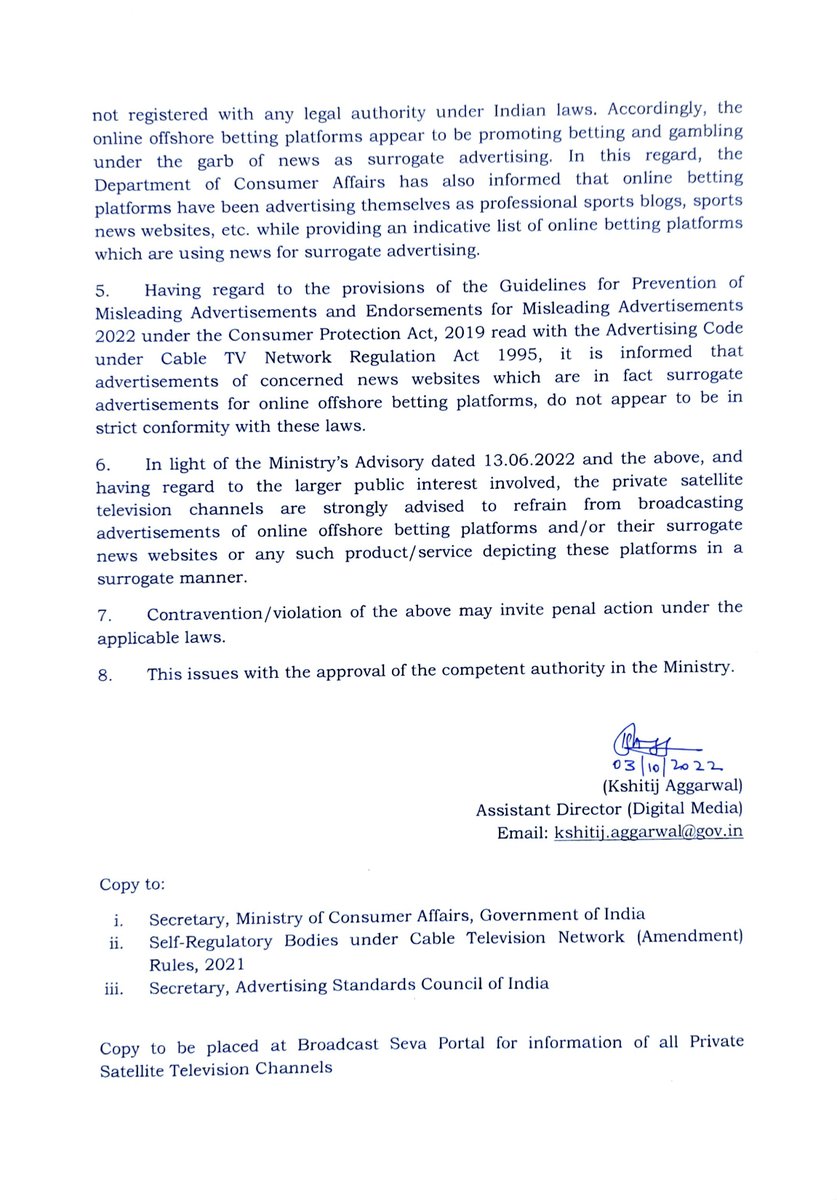 Oct 3, 2022
76 Likes   35 Retweets   2 Replies
Digital media didn't get a similar warning because it comes under the jurisdiction of the Ministry of Electronics and Information Technology (MeitY). It took a couple of weeks more for MeitY to act.
Earlier this week, MeitY started blocking betting websites. It's likely exercising Section 69A of the IT Act, which empowers it to block websites in the interest of the sovereignty and integrity of the country, and the security of the state. I've learnt that at least 15 websites have been affected: Parimatch, Fairplay, Betway, Bet365, 1XBet, Dafabet, 22BET, Fun88, Rajabets, Sky Bet, JeetWin, Cricbaba, Wolf777, 10CRIC, and CBTF.
I've also learnt that broadcasters Disney Star and Sony Pictures Network India are reviewing all their betting ad deals. If you watched the India-South Africa series earlier this month on Disney+ Hotstar, the three T20 matches had betting ads, but the three ODIs that followed didn't.
Is this the beginning of the end for sports betting in India?
Not quite.
Because all MeitY has done is block the main domain name of the betting websites. Like 1xbet.in, parimatch.in, dafabet.com, and fairplay.club. But what the ministry is probably realising now is that all these companies have numerous mirror websites floating around on the internet with tweaked domain names. So, for instance, if you google "1xbet", you'll come across domain names such as in.1xbet.com, 1xbetonline.in, and in.1x001.com. These domains are all still accessible in India.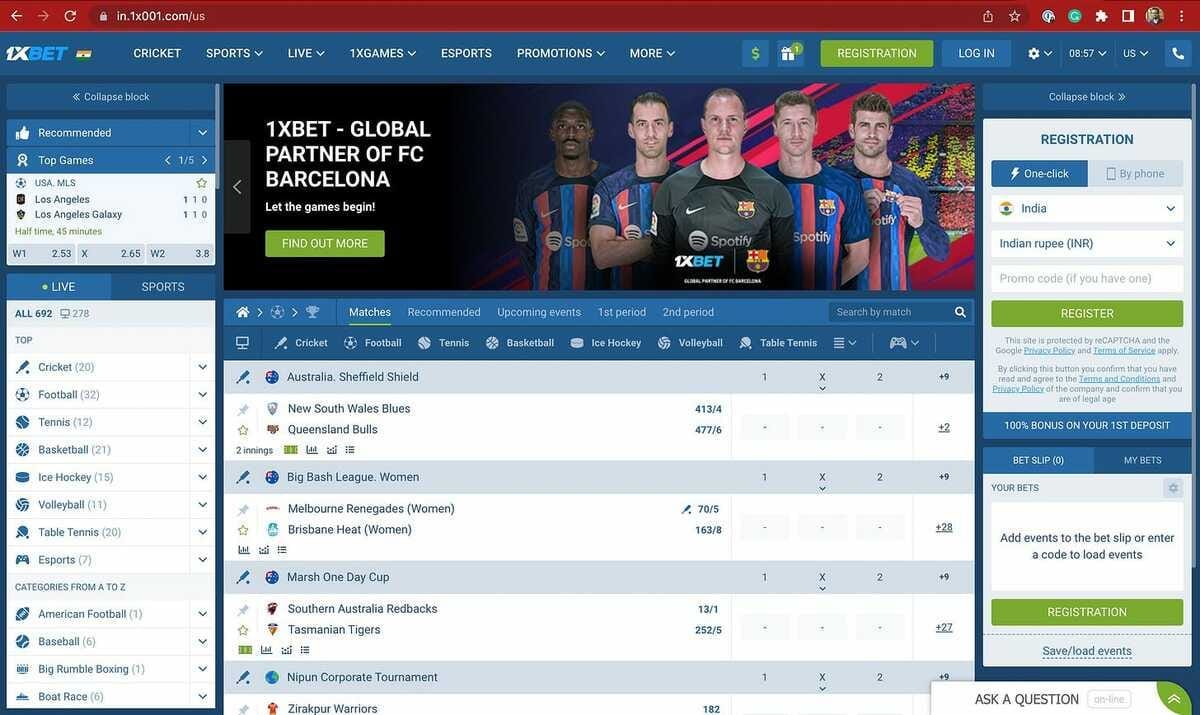 Fairplay sent the following message to its registered users after its main domain fairplay.club was blocked:
Dear Club member,
Please use our new URL: https://fairplay.co.in to place your winning bets NOW!
Setting up mirror sites is an old trick in the gambling book, used by companies to circumvent local government censorships. Here's an excerpt from a 2014 investigation by The Guardian on bookmaker bet365's operations in China, where betting is illegal.
One former bet365 employee, who confirmed that the company was one of the larger online gambling operators accessible from China, said: "There's nothing the Chinese government can do about it, other than block the sites, which they do. A lot of Chinese[-facing] bookmakers change their domain names on a regular basis."
Meanwhile, a current bet365 employee confirmed it was "100% true" that bet365 altered website addresses to allow Chinese punters to keep betting when authorities shut down sites. The bet365 sites in question use obscure domain names such as www.28365365.com in their often brief lifespan.
So the government blocking your domain name is just a minor hiccup for betting companies. By one estimate, the betting companies have suffered losses of over ₹100 crore ($12 million) in total this week because of the blocking. That's about ₹5-6 crore ($603,000-$724,000) per company on average—a drop in the ocean of their monthly deposits, which is anywhere between ₹750 crore ($90 million) and ₹1,400 crore (~$170 million).
There are dozens of betting websites operating in India, and each of them can have multiple mirror sites. If the Indian government starts going after all of them, it'll be nothing but a futile game of whack-a-mole.
Perhaps a more fruitful plan of action would be to make it hard for betting companies to advertise and market themselves in India. And while the government is issuing advisories and warnings to the media, there are plenty of other avenues for betting companies to advertise their wares other than your TV and mobile screens.
Betting sponsorships are abundant in Indian sports leagues such as Pro Kabaddi and the Indian Super League (ISL). Eleven out of 12 Pro Kabaddi franchises and eight out of 11 ISL teams have a betting sponsor, with their logos splashed across the players' jerseys.
Jaideep Vaidya

@jaideepjourno
Two of India's most-watched sports leagues are flush with betting sponsorships, even as the Indian govt is busy issuing advisories to the media.
Here's what's happening in the @IndSuperLeague and @ProKabaddi, whose new seasons began on Friday. 🧵 #sportsbetting#sportsbiz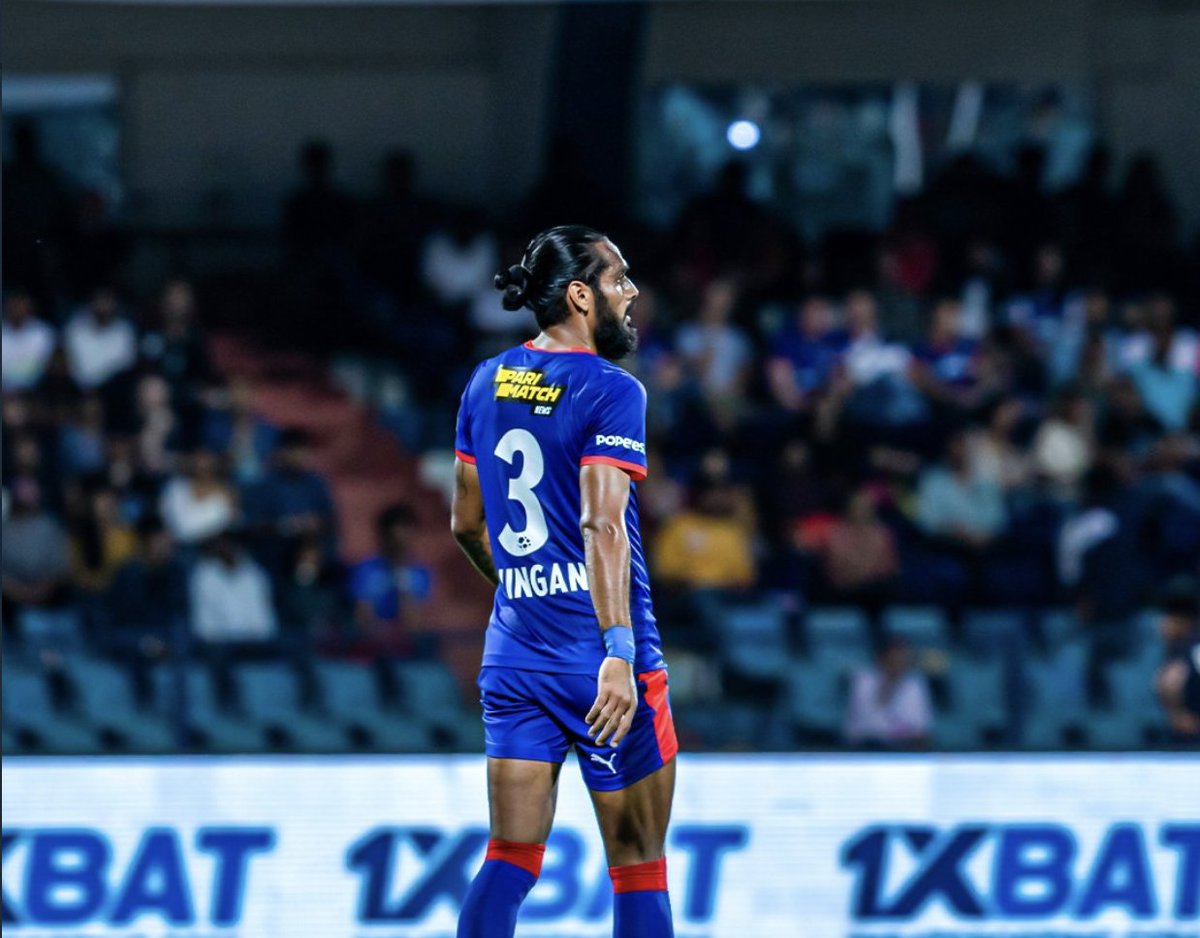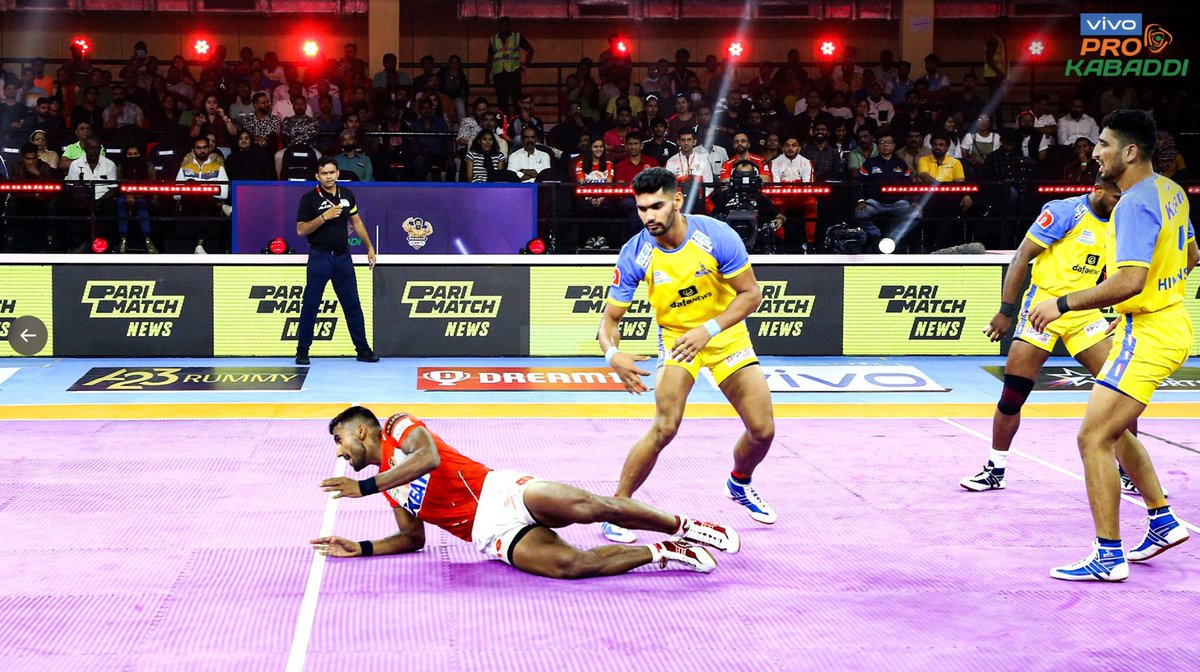 Oct 10, 2022
35 Likes   15 Retweets   2 Replies
The ads are not restricted to the world of sport. Companies like Fairplay have also made a splash on out-of-home advertisements like billboards, public transport, and even digital screens in housing complexes (including mine). According to reports, betting/gambling sites are spending anywhere between ₹4,000 crore ($483 million) and ₹5,000 crore ($603 million) annually on advertisements and sponsorships in India.
It's an arduous, uphill battle if the government is serious about curbing the growth of online betting and gambling in India. But unlike a few months ago, when it was a free-for-all, at least the authorities are now taking the matter somewhat seriously.
⚡️Quick Singles
⚽️🇮🇳 India and Saudi Arabia are on the shortlist to host the 2027 AFC Asian Cup. Good to see the All India Football Federation (AIFF) still prioritising vanity projects over investing in the grassroots. After all, the Indian team's preparation and performance at the ongoing FIFA U-17 Women's World Cup has shown everyone that Indian football is in good hands 🙄.
🏏🇸🇦 After football, golf, and Formula One, Saudi Arabia is now going big on cricket. State-owned Saudi Aramco, the world's largest oil exporter, has signed a sponsorship deal with the ICC until the end of 2023. Aramco had sponsored the Indian Premier League (IPL) last season. On the other end of the spectrum, Australian Test captain and climate-action advocate Pat Cummins has said that he will not appear in any more ads for Cricket Australia sponsor Alinta Energy.
🎮☁️ Netflix wants to expand its gaming vertical beyond mobile and is "seriously exploring a cloud-gaming offering". The company will also open a new gaming studio in Southern California. Netflix already offers 35 mobile games to all subscribers for free and has 55 more in development (pdf). Meanwhile, Microsoft is going the other way around and developing an Xbox mobile store.
PS: Netflix recently released a trailer showcasing all its sports content. The streaming giant has never had live sports, but is this a hint? 👀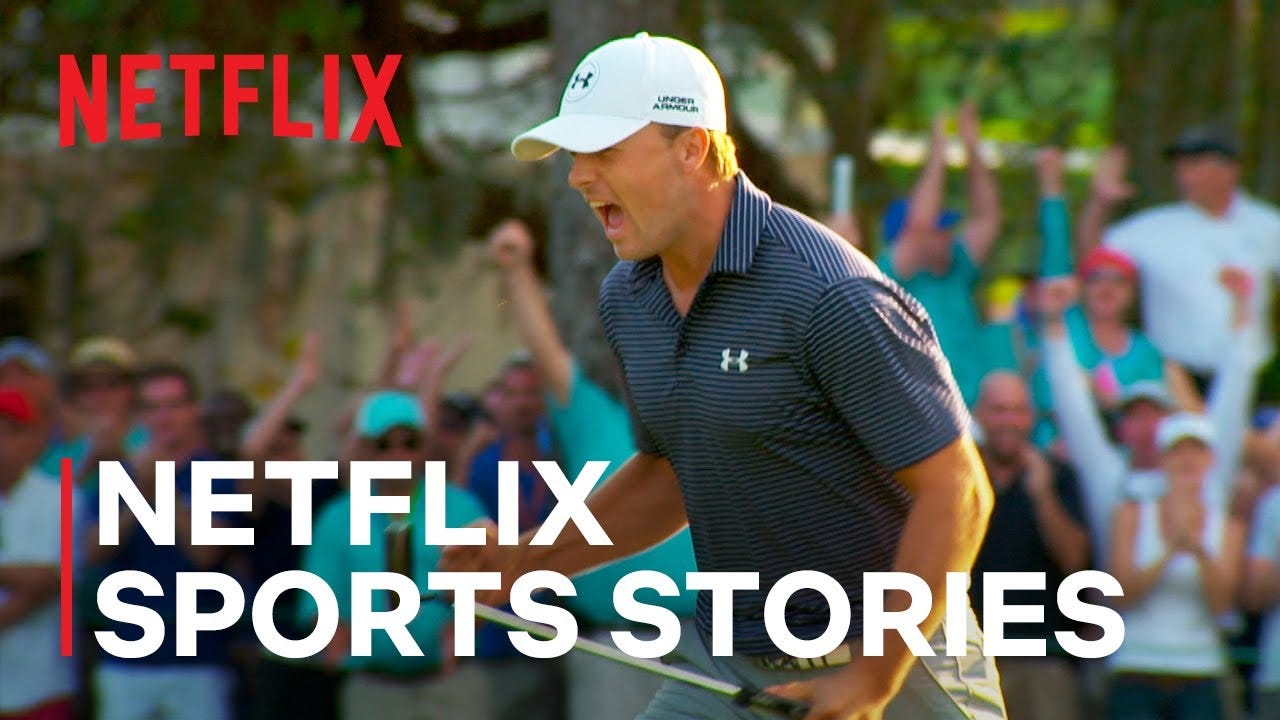 The Greatest Sports Stories Are On Netflix | Netflix Sports Stories
⚽️🐐💰 Lionel Messi is preparing for life after football. The Argentine has launched a San Francisco-based holding company called Play Time, which will invest in sports, media, and technology. Play Time will also look to buy stakes in sports teams and invest in "football-tech", the company said.
⚽️🇨🇳 Chinese electronics retailer Suning is reportedly looking to sell Inter Milan, six years after paying €270 million ($260 million) for a majority stake in the Italian club. Suning is the latest Chinese investor looking to reduce its exposure to European football amid economic and political troubles back home.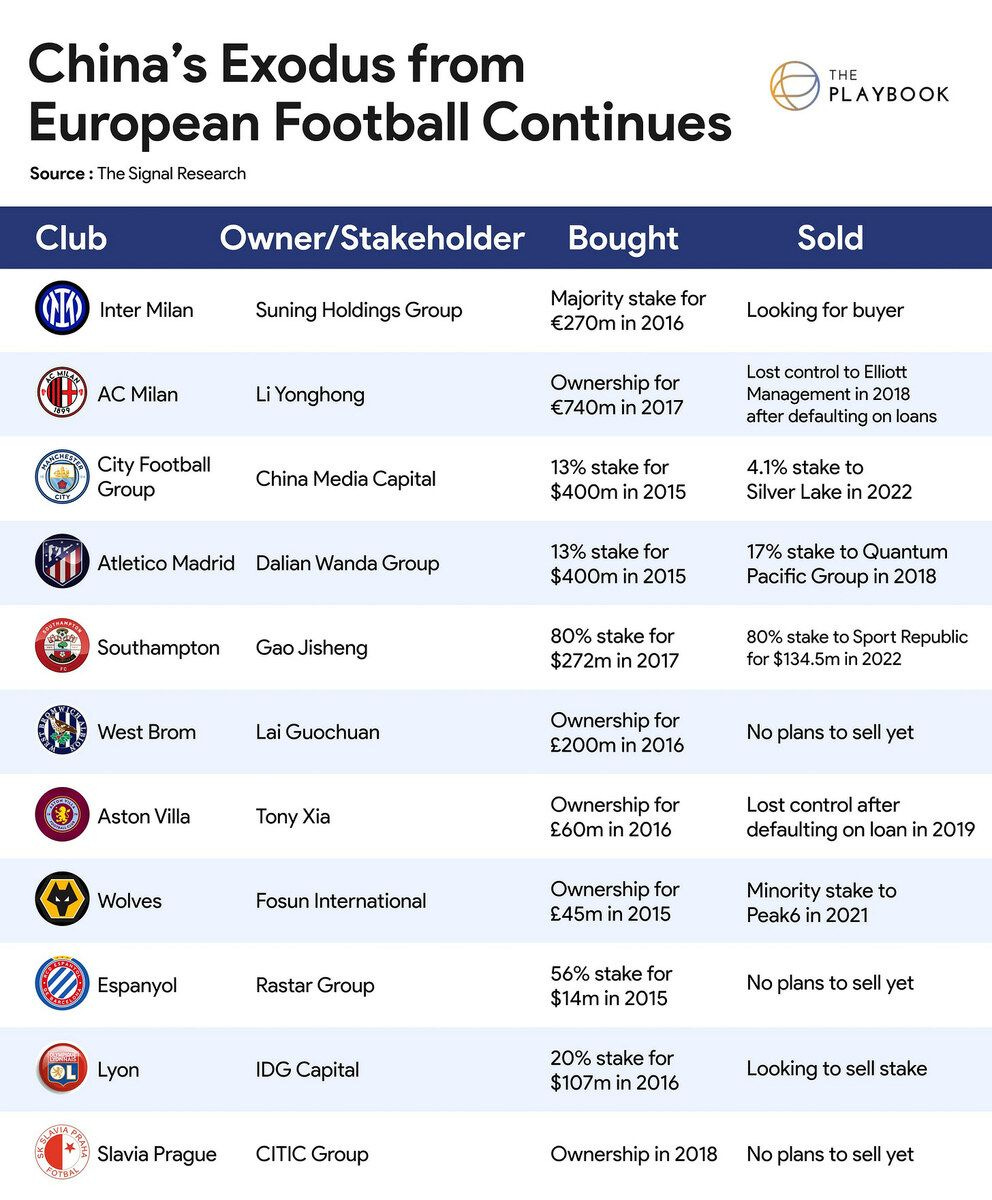 📖 Weekend Reads
⚽️🐐🐐 For a brief period before the 2006 FIFA World Cup, Nike had both Lionel Messi and Cristiano Ronaldo on its sponsorship roster. Then, one got away. Read this excerpt from Messi vs. Ronaldo: One Rivalry, Two GOATs, and the Era That Remade the World's Game, a new book written by The Wall Street Journal's Joshua Robinson and Jonathan Clegg.
🏏🇮🇳 Sourav Ganguly's tenure as BCCI president is finally over. Three years ago, the former India captain came in with promises to make Indian cricket a better place. But "he leaves us with the realisation that the more things change, the more they stay the same," writes Jayaditya Gupta in ESPNcricinfo.
📺 The Watchlist
🏏 The Super 12 stage of the 2022 ICC Men's T20 World Cup begins this weekend. Hosts Australia take on New Zealand at 12.30 pm IST on Saturday, while India and Pakistan clash at 1.30 pm IST on Sunday. Both matches will be live on Star Sports and Disney+ Hotstar.
⚽️ In the Premier League, Manchester United travel to Stamford Bridge to face Chelsea at 10 pm IST on Saturday. The build-up to the big game is bound to be dominated by Cristiano Ronaldo, who will not be part of the United squad after refusing to come on as a substitute during Wednesday's 2-0 win over Tottenham. Live on Star Sports and Disney+ Hotstar.
👀 ICYMI
🏏📱 The ICC is really going big on its non-live digital coverage of the T20 World Cup. The governing body is working with Meta to get influencers from India, Australia, and New Zealand to post Instagram Reels during the tournament. One such influencer is Indian comedian Danish Sait, who has been posting hilarious Reels featuring cricketers participating in the World Cup.
Do not miss this one (apologies to our non-Hindi-speaking readers):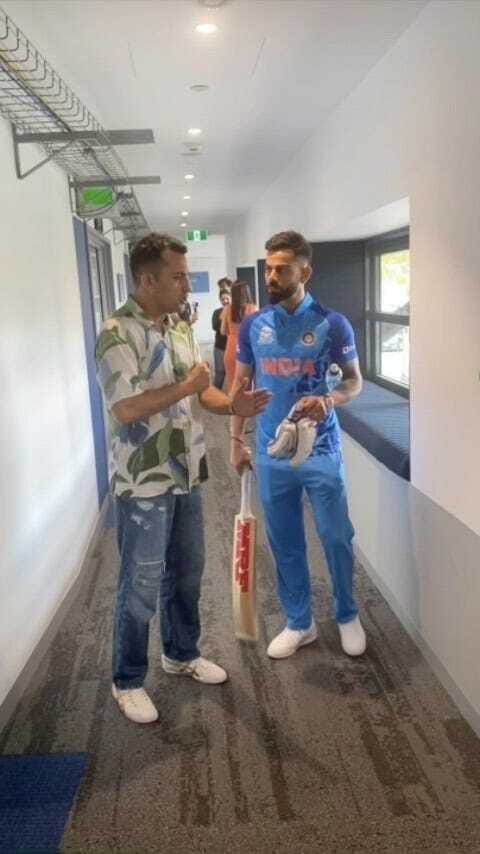 That's all from The Playbook this week. See you again next Friday! Happy Diwali! 🪔
Best,Jaideepjaideep@thesignal.co