Discover more from The Playbook By The Signal
A weekly newsletter that goes beyond the headlines and gives you all the necessary signals you need to understand India's sports and gaming industries better.
Over 9,000 subscribers
The Indian Super League broadcasting dilemma
The media rights for Indian football's top division are up for grabs, but reports suggest that there aren't many interested parties, including the incumbent Star India
Good evening!
Welcome to The Playbook, a weekly newsletter on the business of sports and gaming. If someone shared this newsletter with you or if you've found the online version, please hit the subscribe button below — it's free! You can unsubscribe anytime.
The Premier League is back! Which means, after two-and-a-half months of stress-free weekends, it's time to brace yourself for some heartburn again on Saturdays and Sundays. Well, if you're a Manchester United fan at least.
If you haven't joined The Playbook's FPL mini-league, here's your final chance before the season begins: our league code is d5dh3d. There are already 21 of us in the mini-league, so come join us if you're a fellow FPL manager.
Quick shoutout to all of you who voted in last week's poll. More than 70% of you do not own an original jersey or official merchandise of an Indian sports team. Which again underlines the challenge that brands selling licensed sports merchandise in India are up against.
Right, let's get into this week's edition, which is about an important current media rights auction. No, not the one you're thinking about.
A one-horse race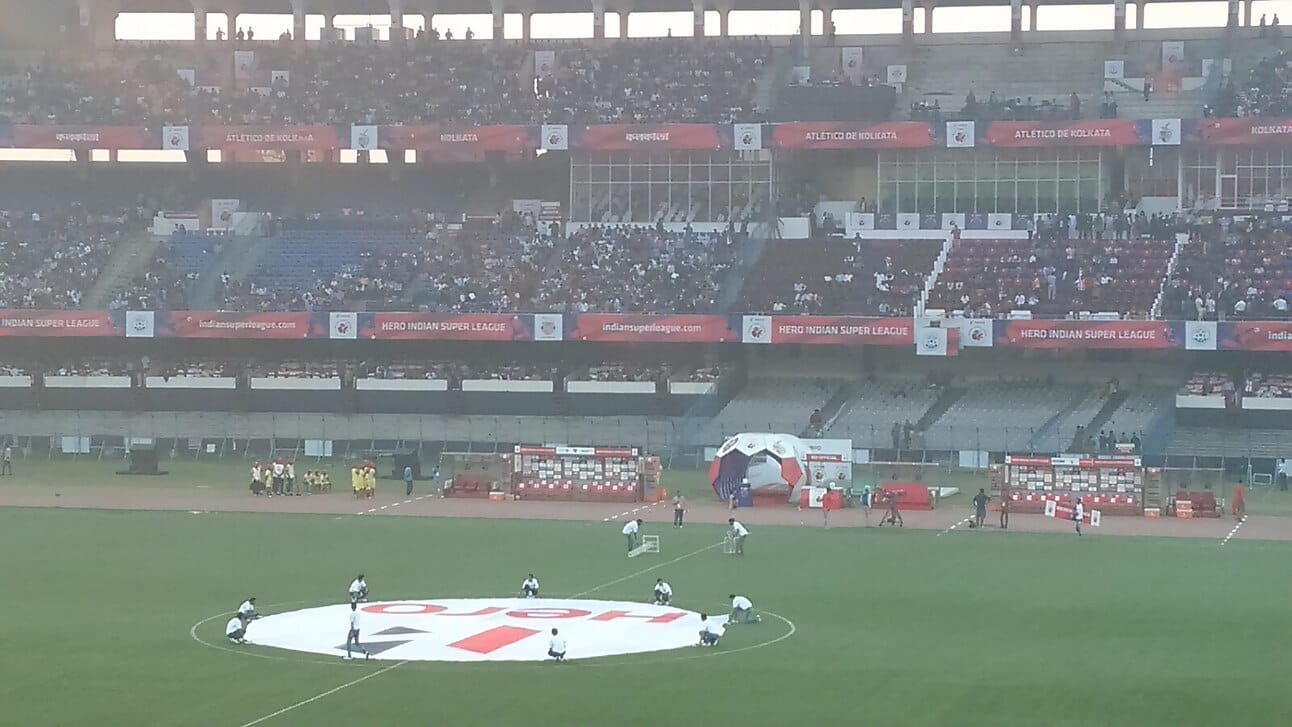 Photo credit: Wikimedia Commons
A couple of weeks ago, the Indian Super League (ISL) invited bids for its next media rights cycle beginning in September 2023. According to The Economic Times, the league set a base price of ₹550 crore ($66.5 million) for a two-year deal that can be extended for an additional three years. At ₹275 crore a year, it's a 37.5% jump on what Star India has reportedly been paying for the last 10 years.
The report also said that Star India is unlikely to bid for the rights again since it has been losing more than ₹100 crore from the ~₹200 crore it has been paying annually as the media rights fee. With parent Disney's current financial struggles, it's understandable that Star wants out.
But the thing is, Star is not just a mere broadcaster of this league. It owns 35% of it. So, in effect, if the multiple reports are indeed true, Star India is not interested in broadcasting its own league. Well, not for ₹275 crore a year at least.
While this is unprecedented by itself, The Economic Times report also said that other broadcasters, too, are unlikely to bid. One reason for this is the base price, which the broadcasters feel is too high for a property that "has not seen great traction and monetisation has been very weak". Fair enough.
But that's not the primary reason. The broadcasters are also reportedly unhappy with "the obvious conflict of interest". Because Star India's partner and majority stakeholder in Football Sports Development Limited (FSDL), the company that owns the ISL, is Reliance Industries. The same Reliance that's disrupting sports broadcasting in India with its subsidiary Viacom18.
So, why would I as a sports broadcaster want to invest in a league that's owned by not one but two of my rivals? Come to think of it, it's baffling that no one considered the possibility of this scenario when the ISL was conceived more than a decade ago. Of course, back then, Reliance did not have a sports broadcast network.
It was in 2010 when the All India Football Federation (AIFF) announced that it had sold the commercial rights of Indian football for 15 years to the erstwhile IMG Reliance, a sports management and marketing agency, for ₹700 crore (~$100 million at the time). IMG Reliance was a joint venture between New York-based IMG Worldwide and Reliance Industries. The AIFF deal also gave IMG Reliance the exclusive rights to organise a franchise-based tournament that would eventually replace the I-League as India's premier football division. The ISL was launched in late 2013, which was when Star came on board not just as a broadcaster but as a major stakeholder.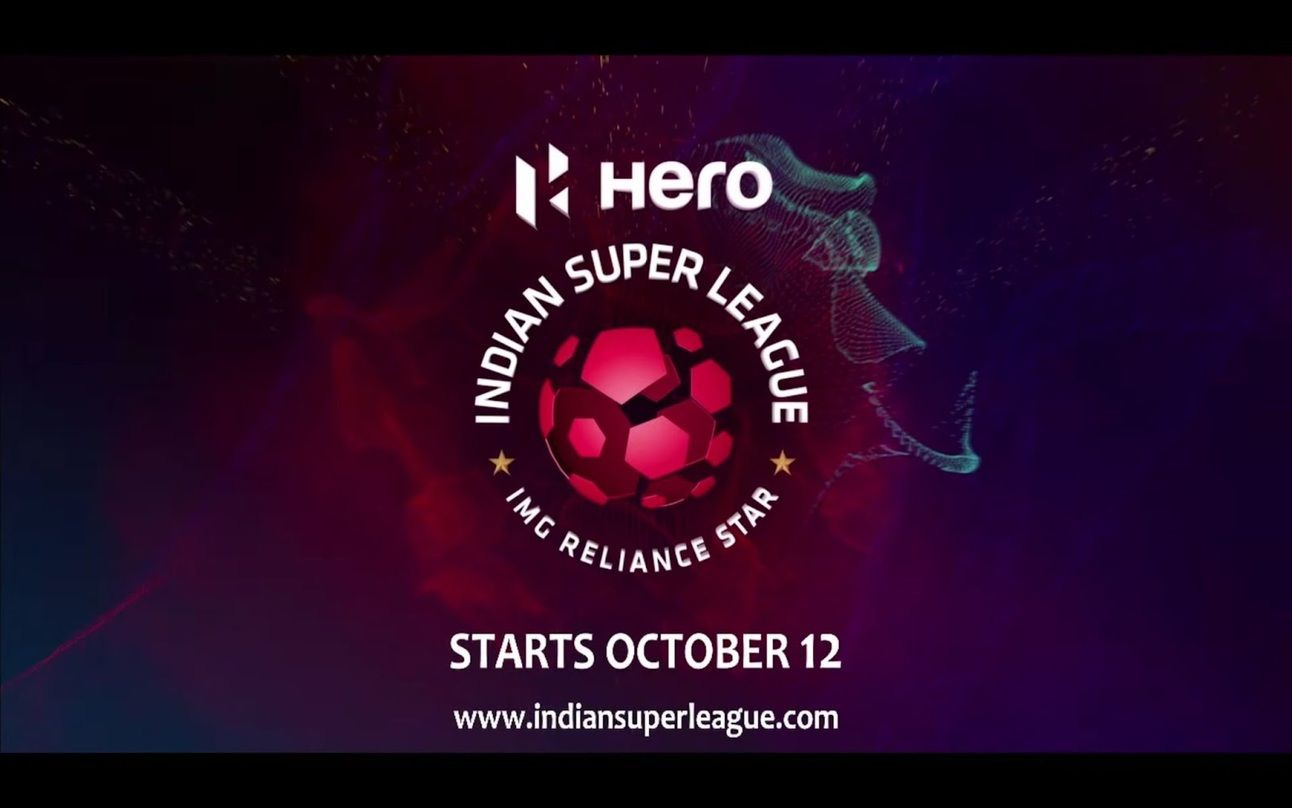 Under the original agreement, Reliance Industries had a 45% stake in FSDL, Star held 35%, while the remaining 20% was with IMG Reliance. In late 2020, Reliance bought out IMG Worldwide's 50% stake in IMG Reliance and rebranded the agency as RISE Worldwide. Effectively, it took control of 65% of FSDL. Meanwhile, India's largest conglomerate had also begun sowing the seeds to launch its own sports network.
But in 2013, when the ISL was launched to much fanfare, Star India got the 10-year broadcast rights. There were big statements made about the league's potential impact, including "the opportunity to grow to an unrivalled commercial success quite unlike any other sport" and "helping India qualify for the 2026 World Cup".
As it turned out, India hasn't gotten anywhere close to qualifying for the global showpiece event. And while the ISL is only the second franchise-based league in India to complete a decade and has expanded from eight teams to 12, it can hardly be called an unrivalled commercial success. FSDL has never been in the black. It posted losses of ₹46.3 crore ($5.5 million) in FY22, ₹13.7 crore ($1.6 million) in FY21, and ₹27 crore ($3.2 million) in FY20, per company filings.
As for the franchises, in 2014, FSDL reportedly projected that they would turn profitable in five years. Only two franchises ended up posting pre-tax profits in FY19 (Bengaluru FC and FC Pune City) and FY20 (Bengaluru FC and Jamshedpur FC). In the case of Bengaluru FC, a significant chunk of its sponsorship revenue reportedly comes from its parent company, JSW Group.
In fact, in 2021, during peak Covid, Bengaluru FC CEO Parth Jindal wrote a letter to ISL chairperson Nita Ambani saying the club was losing ₹25 crore ($3 million) every season. He also expressed concerns about the "fragile financial condition" of the league. In the last 10 years, one franchise, FC Pune City, has shut down operations while another, Delhi Dynamos, was forced to move base to Odisha. Kerala Blasters has started selling banana chips, among other things, in a bid to diversify revenue streams.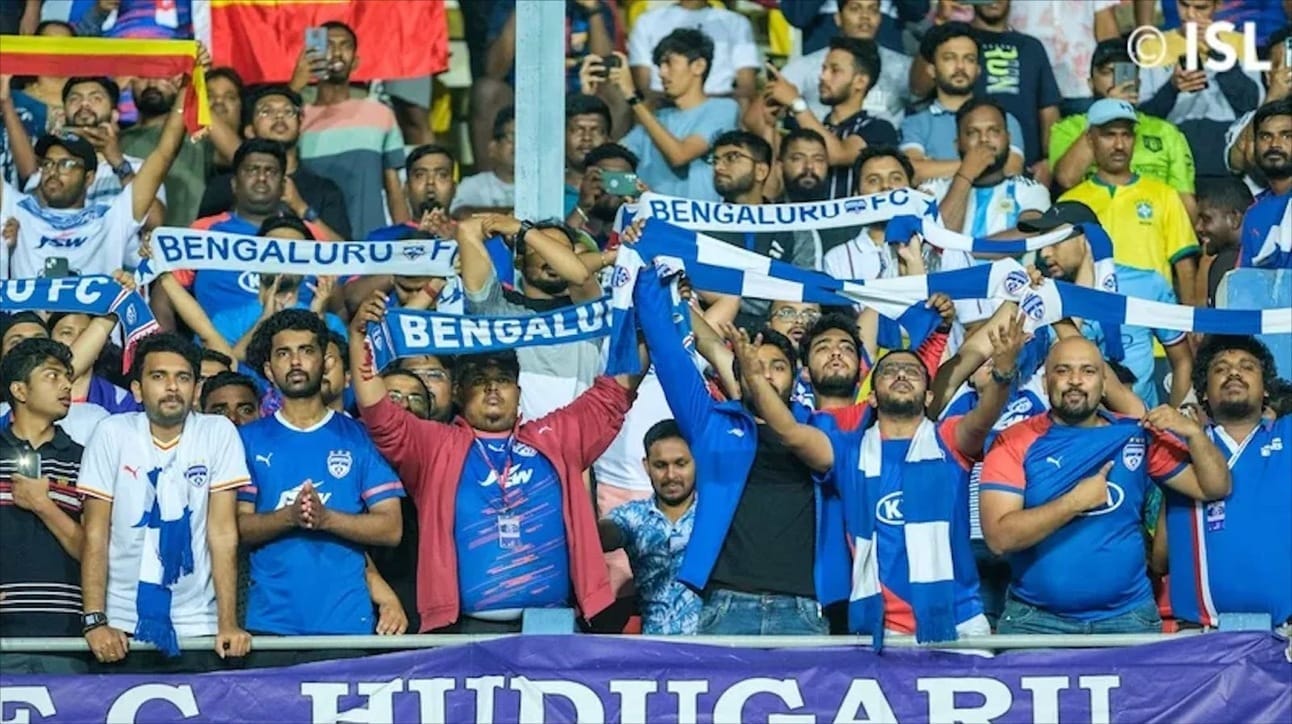 Photo credit: ISL
In a 2022 research paper titled "The other ISL: analysing the finances of the Indian Super League (football) and its franchisees", published in the journal Managing Sport and Leisure, authors Sarthak Mondal, Daniel Plumley, and Rob Wilson also pointed out other issues with the ISL's structure that are unique to the league.
Firstly, only one of the franchises, Jamshedpur FC, owns its own stadium, a tangible asset that allows teams to maximise revenue streams. Two, the ISL charges a franchise fee, a practice that's common in Indian sports leagues but not so globally. Major League Soccer comes close, but it only charges its franchises a one-time fee for entering the league.
For the first 10 years, ISL clubs have reportedly been paying a flat franchise fee of ₹12 crore ($1.4 million) every season. From the 11th season onwards, they'll have to pay 20% of their annual revenue. However, the ISL also splits 70% of its central revenue equally with the franchises. From the 11th season, this will come down to 60%. This amount is also calculated after deducting FSDL's expenses for organising the league, which perhaps explains why the base price has been set so high. ₹275 crore per year would be sufficient to keep the league running.
In fact, Mondal, one of the authors of the paper, believes the base price is a bit low. With 12 teams and a total of 139 matches per season, it works out to be ₹1.97 crore per game. "The IPL earns ₹104 crore per game. While we must recognise that ISL will not have the ability to sell the rights at that value, ideally the sweet spot will be somewhere between ₹3.5 crore and ₹5 crore per match," Mondal, a sports economics lecturer at the University of Portsmouth, told The Playbook.
That would perhaps make sense for a regular league. But, as mentioned earlier, the ISL's power dynamics are unique, wherein the league is now in effect owned by two broadcasters. Even when it was just Star India, the situation "may be causing some commercial issues for the ISL franchisees as the broadcasting rights may not be being fully realised," Mondal and his co-authors wrote in their paper.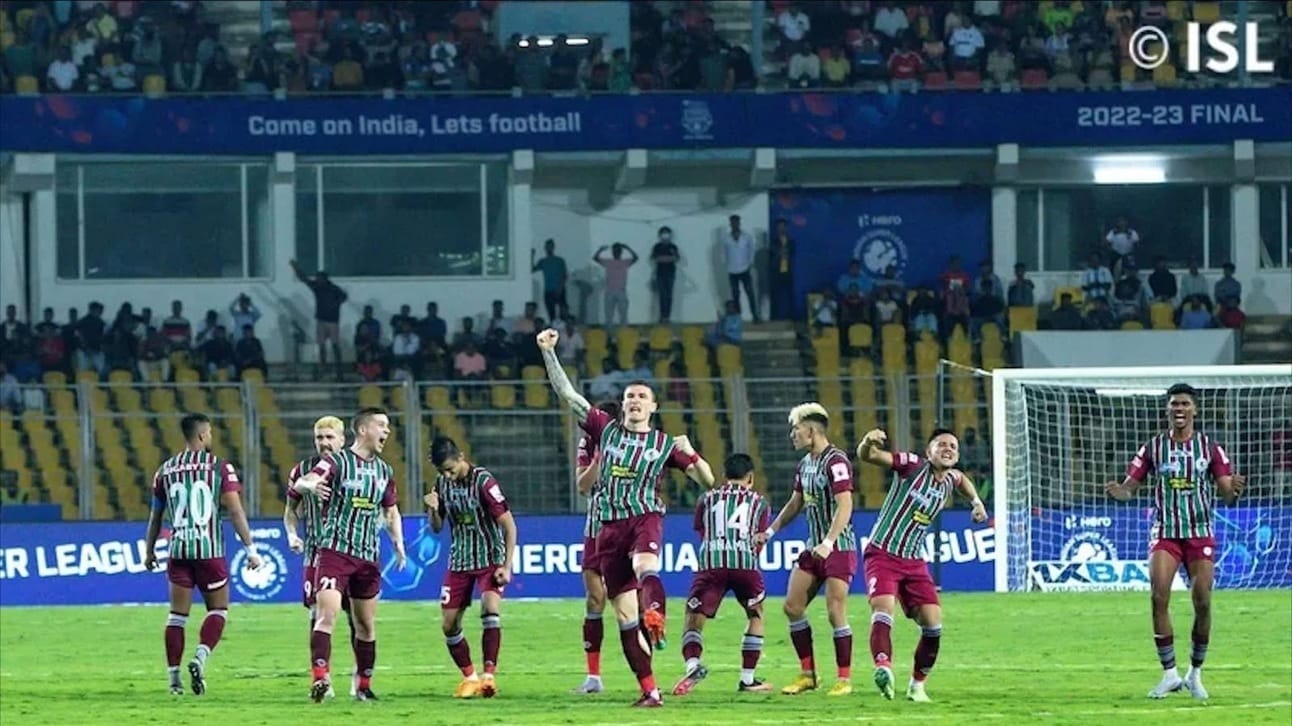 Photo credit: ISL
There is a precedent for this. In 2021, Star India retained the media rights for the Pro Kabaddi League (PKL), the second-most watched sports league in the country after the IPL, with a bid of ₹905 crore for five seasons. The base price? ₹900 crore. According to reports, Star India was the only broadcaster that participated in the auction.
Why was there no interest from other parties? Because Star India is also the majority stakeholder in Mashal Sports, the company that owns PKL. The broadcaster has been associated with the league since its inception in 2014. Ring a bell?
So, when Star India retained the rights by paying pretty much the base price, PKL team owners were unhappy, to say the least.
"It is unusual that a sports league is owned by a broadcaster, which has helped up to now, but if we are to realise the true potential of kabaddi then fresh money and fresh players coming in across various channels can help," Rajesh Shah, owner of Patna Pirates, told Sportstar at the time. "I believe [other potential bidders] did not participate, even though many were very interested, because they must have felt, rightly or wrongly, that they may be disadvantaged with the league owned by another broadcaster."
Ronnie Screwvala, owner of U Mumba, launched a more scathing attack, saying, "Nepotism played out to a sham auction...It's disappointing that by selling off a great Indian sport to a global media company the true potential has been capped forever."
Will there be a déjà vu with the ISL?
"I won't be surprised if Viacom18 picks up the ISL rights for ₹600 crore, 10% above the base price, just to show the franchises that there is some value in it," a senior official working in the sports broadcast industry told The Playbook. They requested anonymity to protect business interests.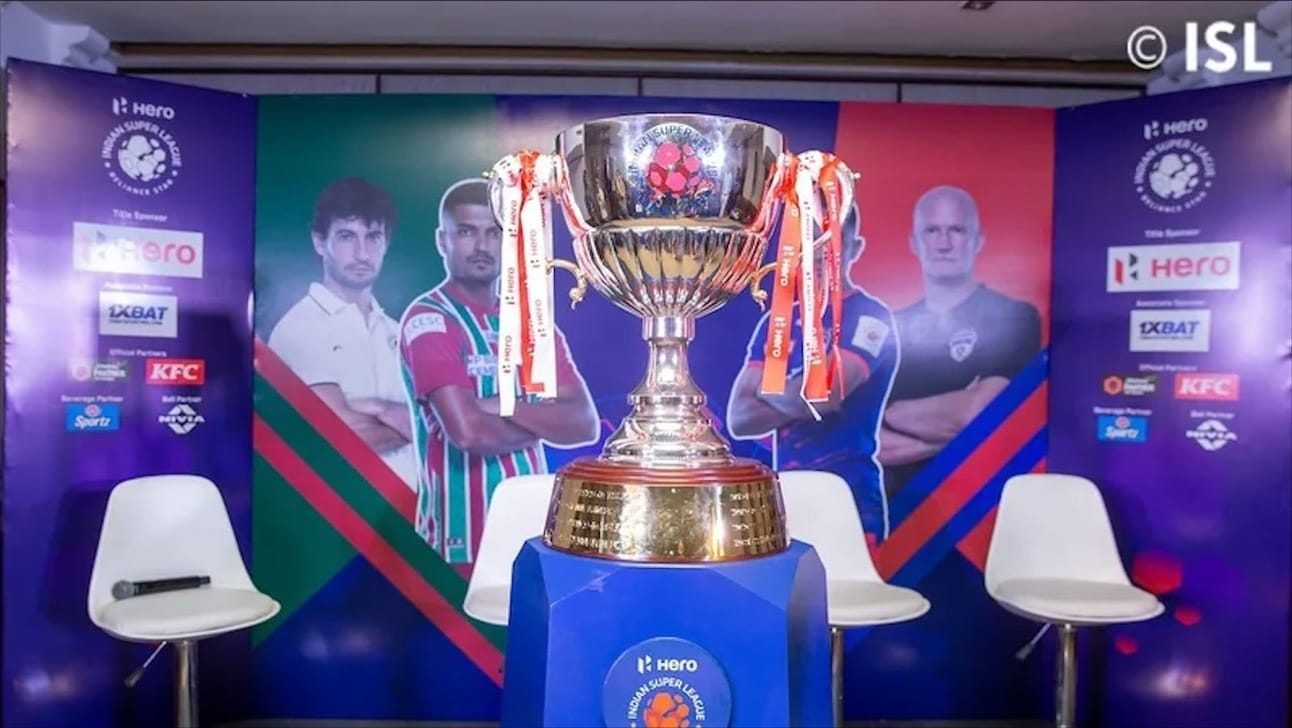 Photo credit: ISL
You might be thinking: if that's the case, why have an auction in the first place? Can't the league owner and the franchises agree upon a fee and get it done with? Well, PKL tried that, and it didn't work out. The Sportstar report said that Star India had earlier offered the franchises around ₹15 crore a year, but the team owners felt they could get a higher value from an auction. As it turned out, the ₹905-crore deal works out to be worth only ₹12 crore per year for the teams.
Holding an auction would also avoid legal complications for FSDL. The teams could argue that they aren't getting a fair market value without an auction. "Even if it doesn't make sense, they have to hold an auction," says Mondal. And if no one apart from Viacom18 indeed comes to the table, FSDL can then at least say that it went to the market and didn't stop anyone else from bidding.
What's also likely to happen is Star exiting ISL altogether, provided the valuation is right for both Star and Reliance. Because, in theory at least, 35% of the ISL's losses over the last 10 years would be attributed to Star. "I think Star has come as far as they could with ISL," says a second senior official working in the sports broadcast industry. "The ecosystem has been bleeding for a while, and it seems they've prioritised balancing their books immediately."
Mondal also expects Star to sell its stake to Reliance if it doesn't bid for the rights, but adds that it's quite possible that Star will sell its stake to an organisation that is not owned by Reliance. FSDL and Star India did not respond to an emailed questionnaire.
I asked Mondal if there's any other example globally where a broadcaster owns a sports league. He says, "If this was a western country, the league would never have taken off the ground owing to legal challenges around anti-competition and anti-trust laws. However, since no one in the broadcasting industry really cared about Indian football 10 years ago, this was allowed to happen."
As the old Bollywood song goes, it happens only in India.
Do you watch the Indian Super League?
⚡️Quick Singles
🏏🏆🇮🇳 We finally know when the ICC Men's World Cup 2023 tickets will be available! Hallelujah! Ticket sales will be organised in a phased manner from August 25 to September 5, reported The Indian Express. You can register your interest on www.cricketworldcup.com from August 15. The ICC will then send you updates on when you can book the tickets online. The report also confirmed that there won't be any e-tickets for the tournament. However, fans who book tickets 72 hours before a match will be given the option to receive them via courier for an extra charge of ₹140 (within India). Meanwhile, the organisers on Wednesday also announced an amended itinerary for the World Cup, with the dates of nine games changed, including India versus Pakistan.
🏏📺📉 Disney+ Hotstar continues to bleed subscribers after losing out on the IPL rights last year. The streaming platform lost 12.5 million subscribers, nearly a fourth of its user base, in the quarter ended July 1, 2023. This is the third successive quarter in which the streaming platform reported a slide. It currently has 40.4 million subscribers, down from 61.3 million in October 2022. Globally, Disney+ lost 11.7 million subscribers in the quarter, taking its total to 146.1 million. However, if you exclude India, Disney+ gained 800,000 subscribers. Just shows the power of the IPL.
🐭🎰 The Mouse House is entering the world of betting and gambling. Disney-owned sports network ESPN has signed an agreement with casino company Penn Entertainment to create an online sports betting brand called ESPN Bet. It will be a rebranding of Penn Entertainment-owned Barstool Sportsbook. Penn will operate the sportsbook and pay ESPN $1.5 billion to use its branding, access to the network's talent, and other promotional tools. The casino firm will also give ESPN options to buy $500 million in Penn stock. Family-friendly Disney has earlier resisted entering the world of gambling.
🎲💸 Mobile Premier League (MPL) became the first company to announce layoffs following the Indian government's recent decision to increase the amount of indirect tax that online gaming and gambling companies have to pay. The Economic Times reported that MPL will let go of 350 employees, nearly half its workforce, with the company claiming that its tax burden will increase by 350-400% once it starts paying 28% tax on the full face value of the amount deposited by users.
🎮💰 South Korean game developer Krafton, which publishes the popular title Battlegrounds Mobile India or BGMI, has announced that it will invest $150 million in Indian startups over the next two to three years. The firm has already invested around $140 million in 11 Indian gaming and content companies, including NODWIN Gaming, Pratilipi, KukuFM, and Loco. This comes about two months after the Indian government lifted a 10-month suspension on the game, albeit on a temporary basis. ICYMI, in a previous edition of The Playbook, I had written about how the Indian gaming industry is reacting to BGMI's return.
🏏📺 Even the mighty BCCI is not immune to macroeconomic headwinds. The Indian cricket board has slashed the base price of the title sponsor rights for bilateral series played in the country to ₹2.4 crore per match, down from ₹3.8 crore, reported The Economic Times. The total base price for the three-year rights cycle beginning September 2023 works out to be ₹134.4 crore. The BCCI had recently also lowered the base price for the bilateral media rights to ₹45 crore per match, down from ₹61 crore. The board has also valued digital rights higher than television rights (₹25 crore per match versus ₹20 crore per match).
How did you like this edition?
If you enjoyed reading The Playbook, please share it with your friends, family, and colleagues. Please also subscribe to it (for free) if you haven't already.
You can reach out to me at jaideep@thesignal.co with any feedback (good, bad, or ugly), tips, and ideas. I'd love to hear from you!
Thanks for reading, and see you again next Friday!