Discover more from The Playbook By The Signal
A weekly newsletter that goes beyond the headlines and gives you all the necessary signals you need to understand India's sports and gaming industries better.
Over 9,000 subscribers
Why Formula E's success in Hyderabad is crucial for Indian motorsport
The Hyderabad E-Prix, scheduled for Saturday, is the first major motorsport event to be held in India since the debacle that was the Formula One Indian Grand Prix.
Good evening,
Welcome to The Playbook, a weekly newsletter on the business of sports and gaming. If someone shared this newsletter with you, please hit the subscribe button below — it's free!
After a host of meaningless limited-over series, it's finally Test match season in India! And it's a biggie—the Border-Gavaskar Trophy. The first of four India-Australia Tests began in Nagpur on Thursday, and I was glad to see the cricket finally getting underway after a rather annoying buildup that was dominated by talk about the pitch. (If cricket's not your thing, here's what the controversy was all about.) I even ended up muting the word "pitch" on Twitter because that's all everyone was talking about.
But I'm glad we have at least a month of Test cricket before we return to the madness of T20 cricket, with the Women's Premier League and Indian Premier League set to dominate the cricketing calendar from March to May.
While all eyes will be on Nagpur over the next couple of days, there's also a historic sports event taking place on Saturday around 400 km to its south. Okay, I may have used the word "historic" loosely, but it's a big deal: Hyderabad is hosting India's first-ever Formula E race. It's the first major motorsport event to be held in the country after a controversy-filled three-year run of the Formula One Indian Grand Prix from 2011 to 2013.
If you're wondering what Formula E is and why it matters for Indian motorsport, read on.
🏎️ A historic electric debut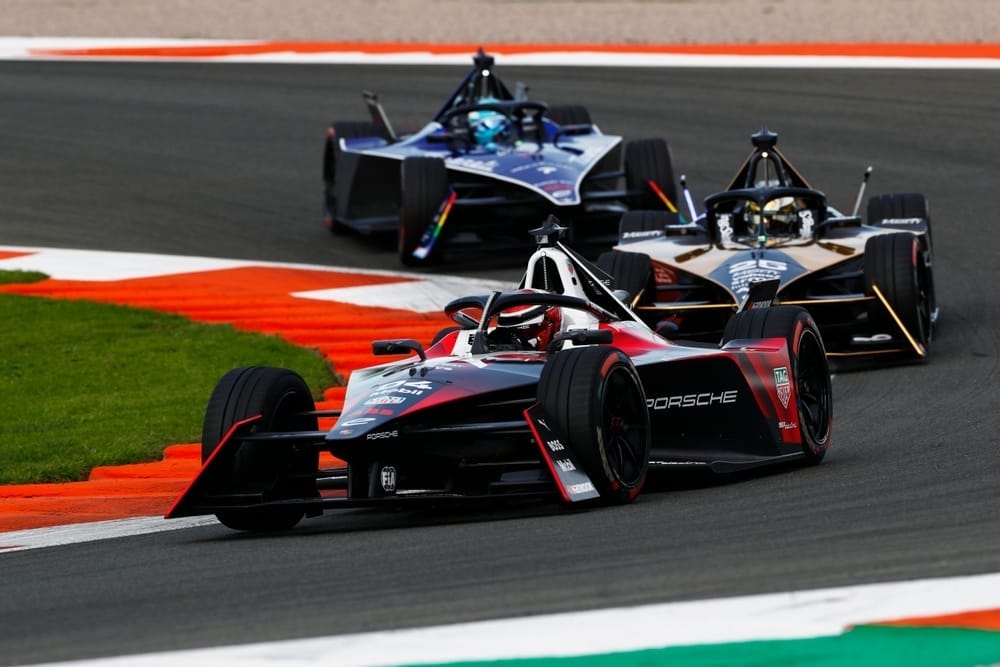 Photo credit: Formula E
Formula E is essentially the electric-car version of Formula One, or F1. The cars are powered by 350 kWh batteries. That doesn't mean they're slow—the new Gen 3 cars have a maximum speed of 200 mph. That's over 320 kmph, which is only slightly slower than an F1 car's top speed of around 360 kmph.
There are also other key differences to F1. Formula E races don't have pit stops. That's because there's only one type of tyre—made of natural and environmentally-friendly materials—that can last the entire race. In fact, all cars also have identical batteries and aerodynamics, making it a level playing field. So it's all down to team strategies and the skill of the drivers. Formula E races are also generally held on temporary street circuits rather than a special track.
To make races exciting, Formula E has an "attack mode"—akin to F1's Drag Reduction System (DRS)—wherein drivers can get an additional 30 kw of power into their cars by driving through activation zones along the circuit. The catch is that the activation zones are located off the racing line, which means drivers could end up losing track position if not executed correctly.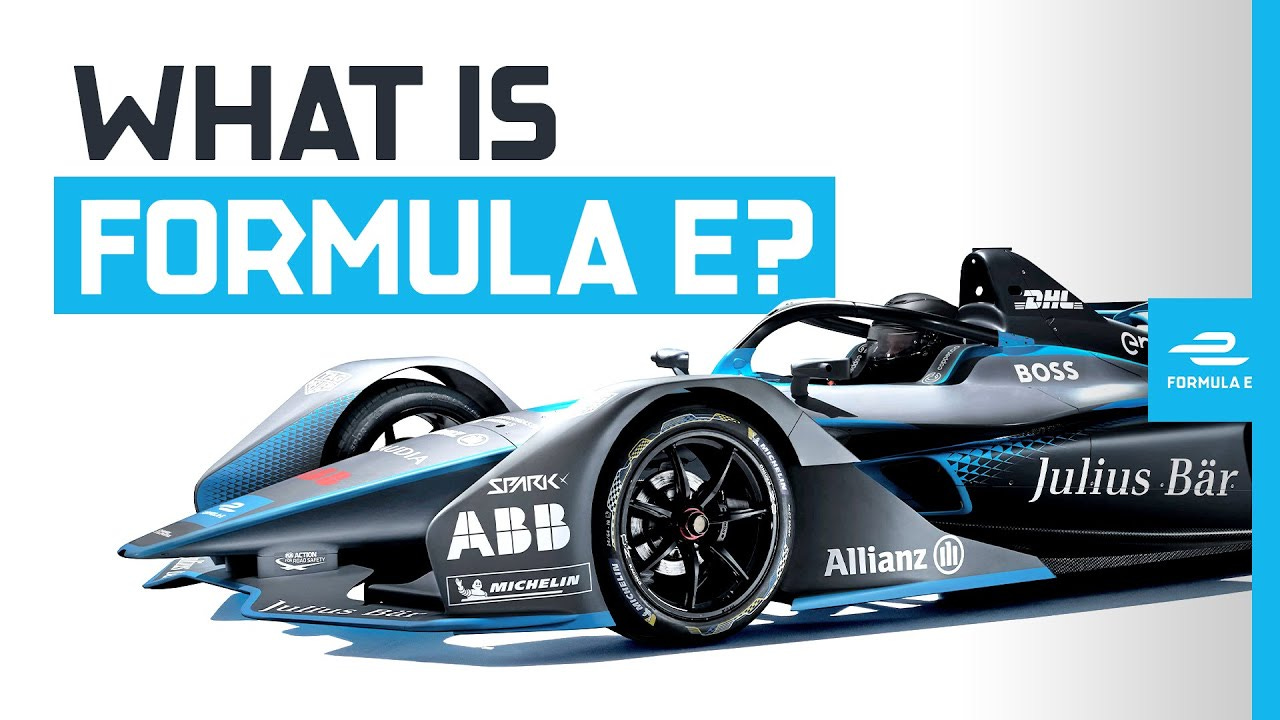 This is the ninth season of Formula E, with the first-ever race held in Beijing in September 2014. In 2020, the world governing body for autosport, FIA, gave Formula E a world championship status. It's the only other single-seater racing series that's recognised by FIA as a world championship, apart from F1.
How did it end up in India? It's thanks to the Greenko Group, a clean-energy company based in Hyderabad that's backed by GIC and the Abu Dhabi Investment Authority, the sovereign wealth funds of Singapore and Abu Dhabi, respectively. 
So, getting the race to India seems like a marketing exercise on the part of Greenko founders Anil Kumar Chalamalasetty and Mahesh Kolli, who have set up a company called Ace Nxt Gen to be the official promoters of the Hyderabad E-Prix. Ace Nxt Gen entered a tripartite agreement with the Telangana state government and Formula E to bring the series to India. The initial agreement is for four years, up to 2026. 
Greenko has hired Dilbagh Gill, former team principal and chief executive of Mahindra Racing to be its CEO. Gill headed the Formula E team for nine years before leaving in September last year. Oh, did I not mention that Formula E has an Indian team? Yep, Mahindra Racing has been part of the series since its inception, winning five races in nine seasons so far. In fact, even Jaguar, owned by the Tata Group, has a Formula E team. There aren't any Indian drivers in the championship, although Jehan Daruvala is a reserve driver with Mahindra.
Now, coming to the circuit. The promoters have set up a 2.835 km-long street circuit with 18 turns, along Hyderabad's iconic Hussain Sagar lake. It passes along landmarks such as NTR Gardens, Prasad Cinemas, and the new Telangana Secretariat complex. 
ABB FIA Formula E World Championship

@FIAFormulaE
Who's ready to go green in India!? 🇮🇳
Your first look at the Hyderabad Street Circuit 👀
@GreenkoIndia#HyderabadEPrix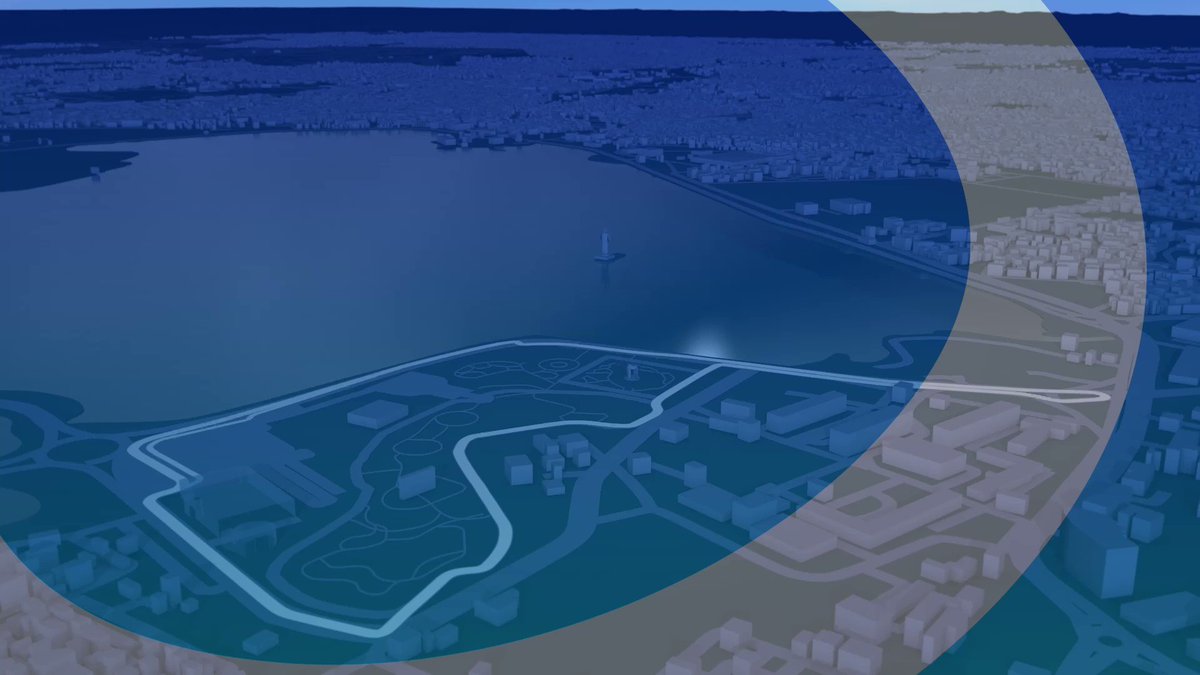 Feb 6, 2023
338 Likes   68 Retweets   5 Replies
As a test run for the Hyderabad E-Prix, one round of the Indian Racing League (IRL), a national-level motor-racing championship, was held on the street circuit in November. However, it had to be called off after the organisers failed to deal with a crash. There was also a "technical failure" and a host of logistical issues, according to reports. The event was rescheduled for December, but there were delays and the audience turnout was poor. 
"It was utter chaos," says VS Aravind, a Hyderabad-based sports journalist with The Hindu. "The general public was in the pit lanes. There was no one to manage. The organisers were caught off-guard and didn't have the expertise to deal with the situation."
While Ace Nxt Gen wasn't involved in organising the IRL, there have been reports over the last couple of months about delays in the construction work for the infrastructure related to the Hyderabad E-Prix. However, Aravind says that things seem to be on track now. The circuit has been under lockdown since last week, a fresh coat of tar has been laid, and all the sanitisation work required to organise the race is complete. Hopefully, there shouldn't be any major hiccups this time.
The success of the Hyderabad E-Prix is crucial for the future of Indian motorsport, considering the debacle that was the Formula 1 Indian Grand Prix a decade ago. After a three-year run, F1 hasn't returned to Indian shores due to unfriendly government policies and red-tapism at the time. The biggest problem was that F1 was categorised as entertainment rather than a sport. Being recognised as a sport gets you tax and duty exemptions in India.
The government requires drivers, teams, the Formula One Management company and the local promoter to pay local taxes for taking part in the race. There is also extensive paperwork required for the Formula One cars and other racing technology to enter the country, as well as reams of paperwork for each driver to work out long in advance.
"Tax is definitely a challenge, that's for sure," said Nico Rosberg, a driver at the Mercedes team. "I don't know how many lawyers there are on my documents that sign with me. There are rows and rows and rows and I don't think I've ever done that many signatures in my life before."
  India's Uncertain Grand Prix Future | The New York Times (2013)
Another major issue was that the Indian government insisted on the organisers paying customs duty on all equipment coming into the country for the race. This came up to a reported ₹600 crore (~$150 million at the time). 
The organisers, Jaypee Sports India (JPSI), have been asking for a declaration of a custom bonded area, as is the practice worldwide, which would enable the F1 cargo to land and immediately be taken to the track where everything is assembled and dissembled [sic], and then flown out of the country after the event. This is done on the premise that nothing is being imported or exported in or out of the country, thus avoiding customs duty.
[...]
However, the Indian government, bent on classifying Formula 1 as entertainment and not sport, has not extended any such help, organisers say.
  F1 race caught up in Customs row | The Times of India (2011)
I reached out to Ace Nxt Gen to ask if they faced any similar issues with the Hyderabad E-Prix, but didn't get a response. The Hindu's Aravind, however, told me that the Hyderabad airport has got a special automobile air clearance, allowing for the "to-and-fro shipment" of the cars and equipment. "The Telangana government has been supportive and proactive," he says. 
I wasn't able to ascertain whether Formula E has been categorised as a sport or not, but there haven't been any reports claiming otherwise. So, now, it's down to the actual organisation of the race. The Indian motorsport community would hope the race is a success for there to be any chance of the pinnacle of the sport, Formula 1, returning to the country. 
Overall, there's a good buzz around Hyderabad for the race, says Aravind. Three of the four grandstand ticket tiers on booking platform BookMyShow were already sold out as of Friday morning—₹1,000 ($12), ₹4,000 ($48), and ₹10,500 ($127). Only Premium Grandstand seats, priced at ₹7,000 ($85) are still available, apart from the lounge seats that are priced at ₹65,000 ($790) and ₹1.25 lakh (~$1,500). "The weather conditions are good, the sun is out. It should be a good race," adds Aravind.
Let's see what happens on race day. 🤞🏽
⚡️Quick Singles
🐭📱📉 Disney+ Hotstar lost 3.8 million paid subscribers in the quarter ended December 2022, taking its subscriber base down from 61.3 million to 57.5 million. This was expected and the company itself had warned about it last year, after it failed to retain the digital rights of the Indian Premier League. While Disney has the International Cricket Council rights, it'll be interesting now to see how keen the company is to retain the Indian cricket bilateral rights when they go up for auction later this year.
🏏📱💰 With Viacom18 making the 2023 IPL free to stream on JioCinema, Indian telecom companies and smartphone makers are expected to spend ₹350 crore-₹400 crore ($42 million-$48 million) on marketing and advertising during the tournament. Telcos Jio and Airtel have been rolling out 5G services since October, which they'll be looking to push. Viacom18 is targeting a reach of 500 million for the IPL.
🎲🇮🇳 Indian gaming companies Dream Sports, Mobile Premier League, Games24x7, and Zupee have sought to distance themselves from industry body Internet and Mobile Association of India's recent statement that the Ministry of Electronics and Information Technology's draft rules on gaming regulation were "right on intent but poor on scoping".
🏈📺🤑 American broadcaster Fox has said that all in-game ads for Sunday's Super Bowl LVII have been sold out for $6 million to $7 million for a 30-second spot. Alcohol brands, packaged food companies, movie studios and streaming services, automakers, and tech companies are the biggest advertisers. However, there isn't a single crypto advertiser this year, unlike last year's Super Bowl, which was dubbed the "Crypto Bowl" because FTX, Coinbase, Crypto.com, and eToro all ran splashy commercials.
🎮🇬🇧 The United Kingdom's competition regulator has ruled that Microsoft's $69 billion bid to buy video-game publisher Activision Blizzard will result in higher prices and less competition for gamers. The Competition and Markets Authority (CMA) also said the deal would weaken the global rivalry between Microsoft's Xbox and Sony's PlayStation consoles. The CMA could block the deal, at least in the UK.
🎮🇯🇵 Meanwhile, Nintendo has lowered its revenue forecast for the year ending March 2023, citing slower sales in the past nine months. It now expects operating income of 480 billion yen ($3.6 billion) for the year ending March 2023, down from 500 billion yen previously. The company said there was a 21% drop in sales for its Switch console, from 19 million a year ago to 14.9 million, and a slight fall in game sales.
🏎️🇺🇸🇦🇹 Ford will replace Honda as Red Bull Racing's power unit partner from 2026, when Formula 1's new engine regulations are introduced. This would mark the return of the American auto giant to the sport after 22 years. Ford has previously played a part in 10 constructors' championships and 13 drivers' championships, before exiting the sport in 2004. 
👀
ICYMI
LeBron James wrote his name in the history books earlier this week by beating an NBA record that had stood for nearly 39 years. The Los Angeles Lakers forward broke Kareem Abdul-Jabbar's career scoring record of 38,387 points on Tuesday. "I felt like I was sitting on top of the arena tonight," the 38-year-old said in his post-match press conference. Here's how he got to that magical figure of 38,388:
NBA

@NBA
38,388 POINTS
LeBron James hits the fadeaway jumper to become the NBA's all-time leading scorer! #ScoringKing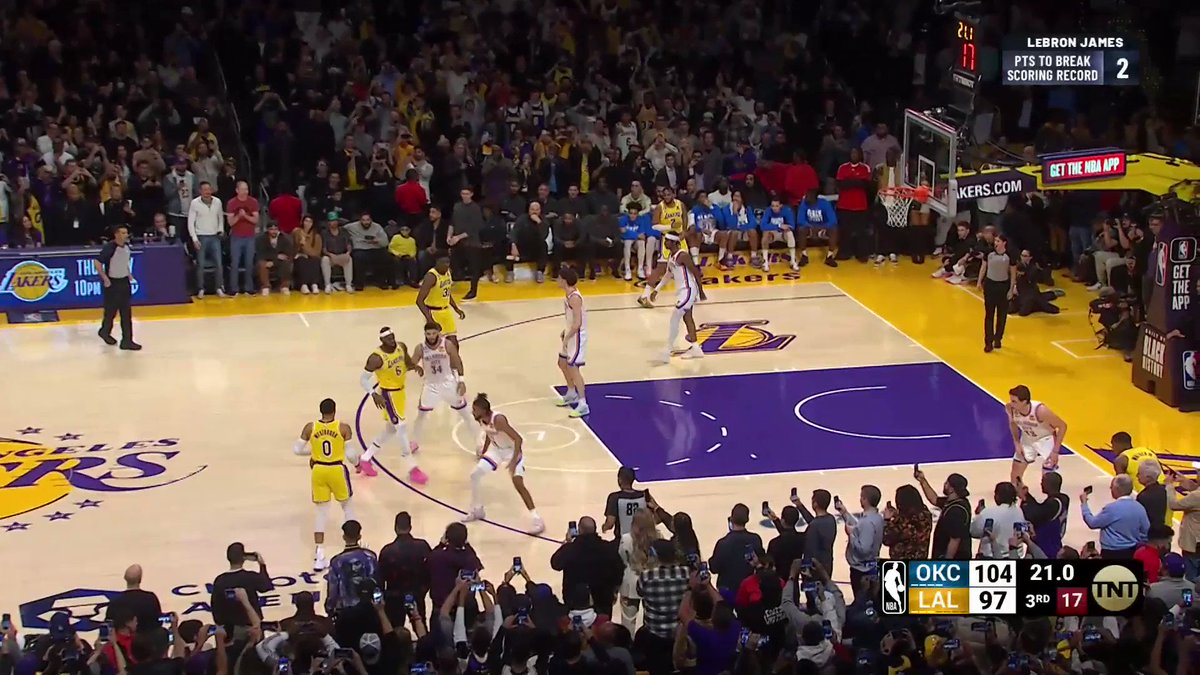 Feb 8, 2023
114K Likes   31.5K Retweets   1.29K Replies
And here's Kareem Abdul-Jabbar on how he feels about King James breaking his record.
That's all for this week. If you enjoyed reading The Playbook, please share it with your friends, family, and colleagues. You can reach out to me at jaideep@thesignal.co with any feedback (good, bad, or ugly), tips, and ideas. I'd love to hear from you!
Thanks for reading, and see you again next Friday!