Discover more from The Playbook By The Signal
A weekly newsletter that goes beyond the headlines and gives you all the necessary signals you need to understand India's sports and gaming industries better.
Over 9,000 subscribers
Why CricHeroes is a gamechanger
The cricket-scoring app has gone from being a platform for grassroots players to democratising the sport itself.
Good morning! Welcome to the first weekend of 2023. For The Intersection's first issue of the year, we invited senior sports journalist Sharda Ugra to write about the cricket-scoring platform CricHeroes, which has built an ecosystem to strengthen cricket at the grassroots level. Of course, we've handpicked a list of must-reads and podcast reccos you should be listening to right now! Subscribe to us if you haven't already!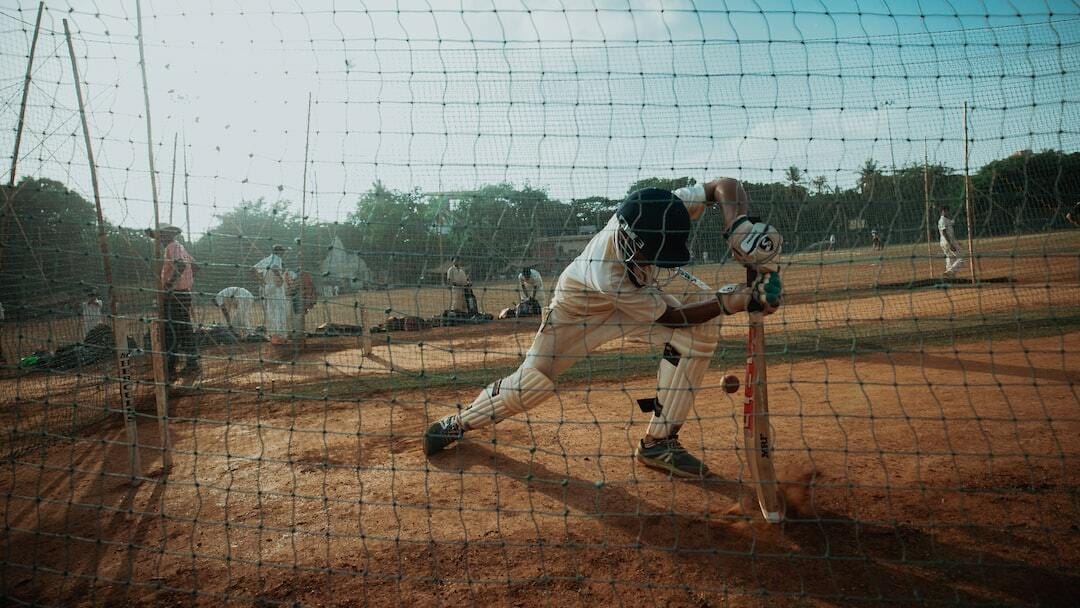 It's around 10:30am on Sunday, and Humtum Garmants [sic] is battling Surya Arts in a 10-over Bareli [sic] Premier League match. Scooters are whizzing past spectators glued to the fences of the Bareilly Police Grounds, and Humtum are going at 13 runs an over. Play is suddenly halted.
"Sight screen pe kabootar (Pigeon on the sightscreen)!" chortles the commentator.
In Raipur, Chhattisgarh, Team Audit and Team Executives are locked in the final of the GST League 2022. In the 15-over dash, 'Commissioner Sir', opening for Team Audit, trundles at a run-a-ball. CEX Tarif Vig., strike rate 160, is trying to compensate at the other end but nothing is certain. After all, Team Executives has a right-arm medium pacer called Jt. Commissioner Sir. Who knows how this will end?
In Vinukonda "Gardens", Andhra Pradesh, teams titled 'Tom' and 'Jerry' face off. When someone shouts "Shotraaa", the camera pans, and we're looking at a construction site which no doubt was once "Gardens".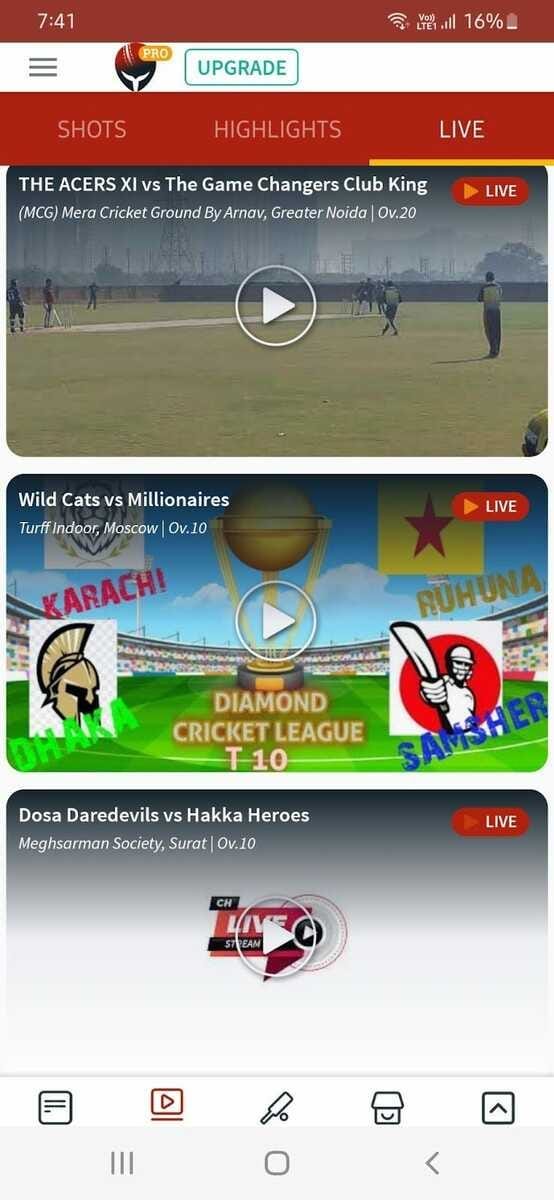 A few hours later, the Wild Cats are playing the Millionaires on an indoor turf in Moscow. Nairobi's Saifee Park is staging the six-over ANJ Box Cricket tournament between Team Nameless versus 6am. In the New London T20 Championship in New London, Connecticut, it's 20 overs full-on with a leather ball.
Welcome to Planet Cricket— not its slick, burnished TV version, but the sport at its core. Born of the field, the green, the mudflat, the street, the beach, flowing and surging through millions of the game's nameless fans. ICC estimates that cricket has one billion fans; Planet Cricket's participants number 300 million.
Of these, more than 16 million—many like Surya Arts, Wildcats, 6am—find themselves on a single platform that has them quantified, certified, identified. They are recreational/amateur cricketers but with namelessness expunged, their presence and playing record woven into the tapestry of the game. Just like it is for their idols. And just like those superstars, grassroots cricketers can access scores and performances with a swipe of their smartphones.
The platform making this possible is an app called CricHeroes, now in its sixth year of operation out of Ahmedabad. Its latest valuation is estimated at around $9 million (₹65 crore) with 16 million registered users. In November 2022, its founders say, the app registered 20,000 matches on a single day, with a simultaneous load of more than 7,000 matches between 10am-noon. CricHeroes today has its footprint in more than 125 countries. Apart from scoring for the amateur cricketer, it works with "more than 240" cricket associations in centralising scoring platforms and bolstering recordkeeping. These include ICC-affiliated associate nations, the BCCI's state (22 of 37) and district associations, and Test-playing nations such as Bangladesh and Zimbabwe.
Roots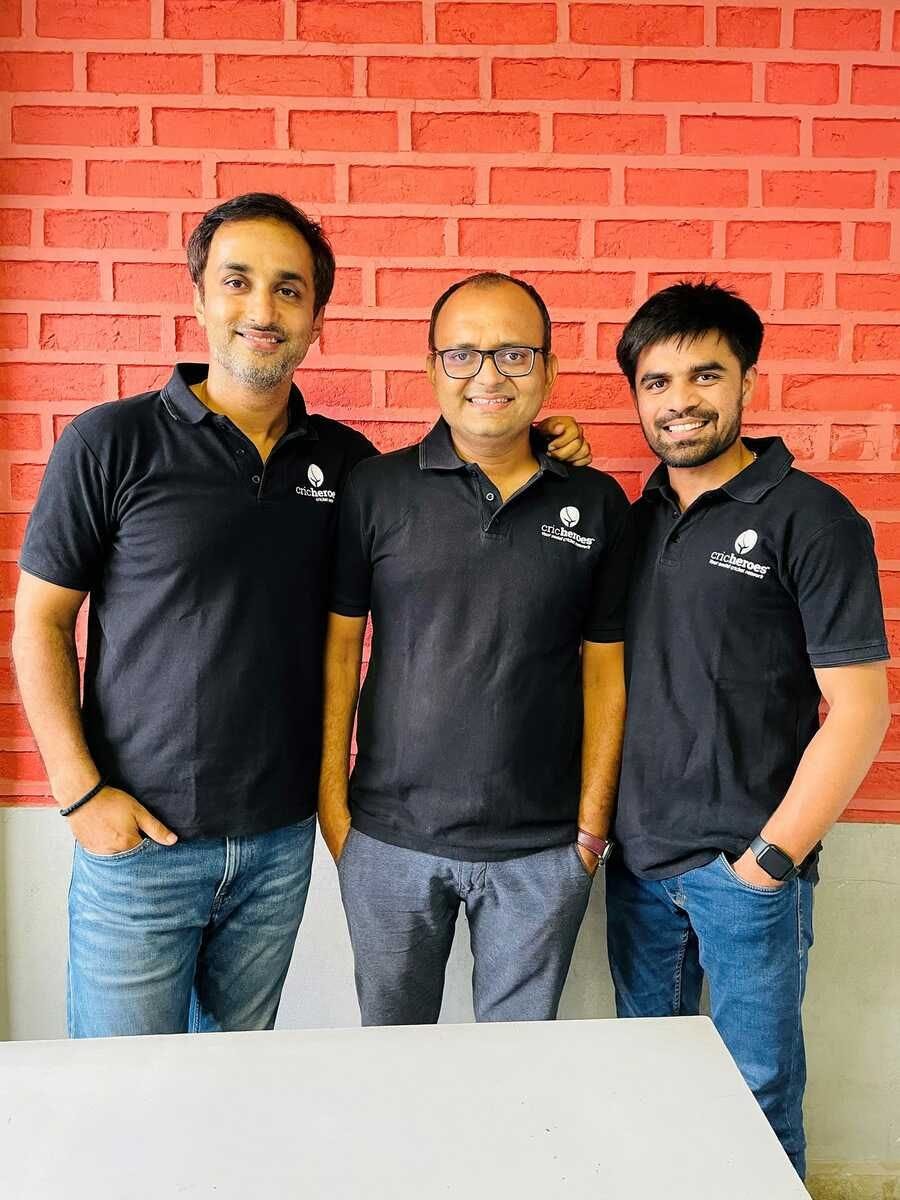 "When we started, we were not thinking of going so far. We weren't even thinking of building a tournament-level platform. It was just about scoring matches," CricHeroes (CH) co-founder and former Gujarat under-23 bat Meet Shah tells The Intersection.
CH's genesis is a 100-team Gujarat University tournament between colleges that was played across four grounds in Ahmedabad in October 2016. Or should that be earlier, when the CH APK (Android Package Kit) was first put into operation that April? Perhaps it could be even before, through the germ of an idea born out of a longing for a place in the sun?
Meet Shah reckons he's played 1,000 junior cricket matches and made detailed diary notes to deconstruct his game. But other than his diaries and a stack of clippings, what else was there as proof of Meet Shah's life in cricket? Conversations with his friend, the former software engineer-turned-co-founder Abhishek Desai, birthed an idea: to create a simple scoring platform for amateur cricketers and make them as much a part of the cricketing fabric as those who make it big. In the age of mobile-everything, what better medium to make an individual's cricket records portable and accessible to all?
Desai conceptualised the scoring engine, which is the beating heart of CricHeroes. But the founders are quick to mention that the "the platform has come a long way since." For these unknown entrants in cricketing scoring apps, Jio's December 2016 announcement of year-long free 4G became a slice of serendipity.
CricHeroes' basic version is simple. It's free for the general user, ideal when tied in with friends and teams who know how to use and score on the app. Once sorted, stand-in umpires at mohalla matches can keep score. Pro user offers cost ₹99 a month and ₹400 a year. The benefits of the ₹3,400 Pro Infinity offer include fewer ads, a Highlights collection, access to live streaming, and the slick CricInsights package. CricInsights handles data about registered pro-users, their scores, opponents, tournaments, and grounds crunched through the matches scored on the app. What's their pressure-release shot, the galli ka goonda's most common dismissal? And in which clutch of overs? This is detailed data analytics—the kind seen on IPL screens—for the grassroots cricketer.
Facebook, not Facebook
I first met the CricHeroes team in summer 2019, while pursuing a story for ESPNcricinfo about the proliferation of Ahmedabad's/Gujarat's night cricket tournaments at the height of its brutal summer. Meet Shah very kindly drove me from the airport to a couple of events (including the Gurukul Premier League) and in the course of our conversation, told me about his day job. The CricHeroes office was housed in the garage space of a residential building. A dozen young people sat before a giant screen with the number '5000000' on it, hammering away at laptops.
That number is five million registered users.
In the summer of 2019, video streaming was being contemplated. It was the year Kuntal Shah, Desai's business partner from their consultancy firm Digicorp, joined CricHeroes as co-founder. His focus was data, technology, and processes.
"I wanted to work on a more product-based role. This is a unique business with user-generated, unique content. Talk about any music or OTT app, and they're fighting to get content; we get content almost for free, and no one else has it," Kuntal Shah says.
Within two years, CricHeroes had 34 employees and 8.5 million subscribers. Today, they are at 60 employees, 16 million users, and a new office to break into.
That 2016 Gujarat University 100-team event across four grounds was the first event scored live on CricHeroes. "Because we thought if CricHeroes covered this and scored their matches," Meet Shah says, "the word would spread very quickly."
Meet Shah and Desai picked one ground each and got two other friends to handle the rest, the scorers helped by a group of techies familiar with Android and iOS.
They started by collecting names of the playing XIs and uploaded them onto their app. To the manual scorers at the grounds, the CricHeroes team were mere interlopers with mobile phones threatening their livelihoods. But the college players were delighted that their matches was being scored live and harangued the CricHeroes team to share the name of the website that would host the scores. After the event, Meet Shah, who knew the scorers from his playing days, sat them down to explain that the platform was built to help them.
"It took some time, maybe two-three months more. The players then started pushing them, saying 'Why don't you use it?' It's so much simpler," he says.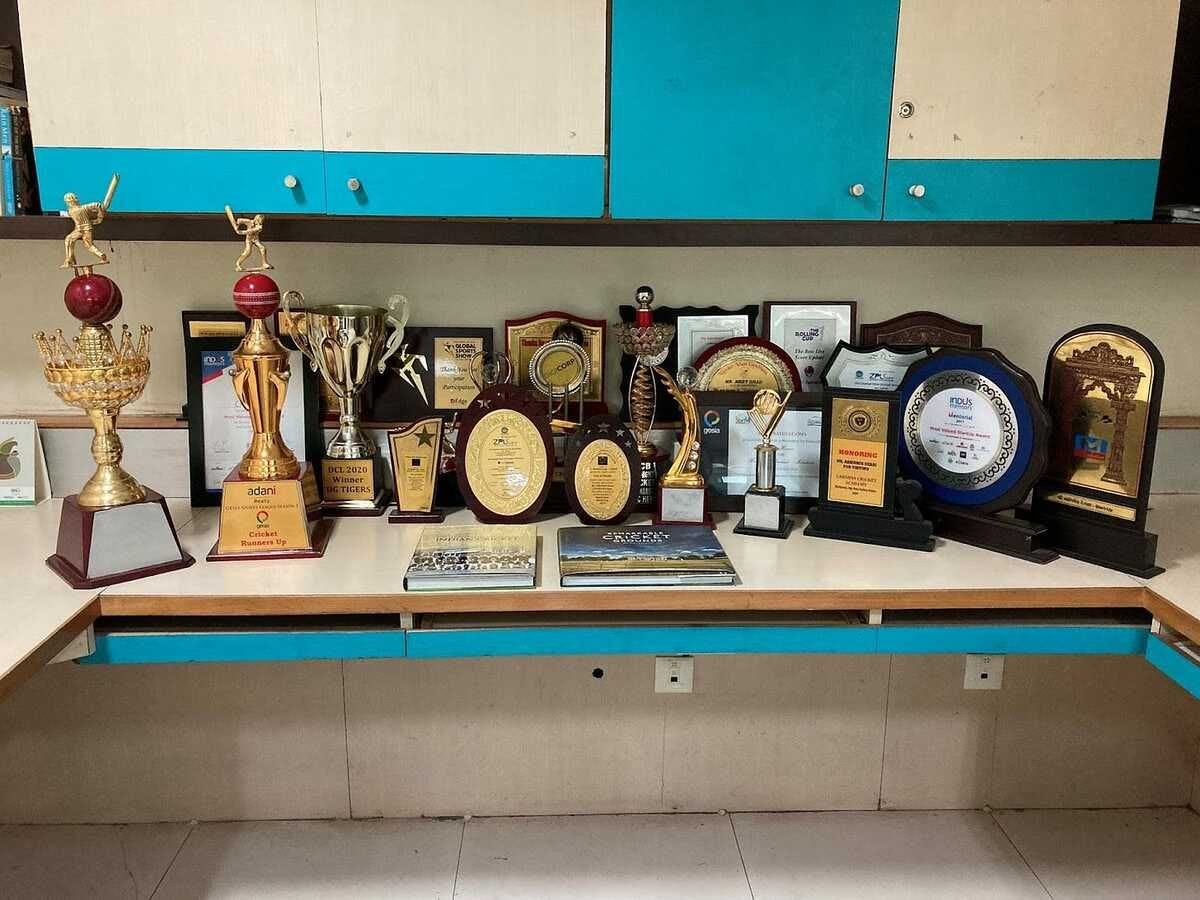 Their next task was to create a tournament platform that could work on its own, without the CricHeroes team having to manually input player names before tournament organisers could take control of scoring. It took six months to sort that out, but the impact found its way to the CH office. "Initially it was very hard for tournament organisers to believe that such an application was free to use. So to thank us, they kept sending us trophies. We stopped getting them after a couple of years, as CH did not remain a novelty," Desai shares.
The app's usage and numbers have kept climbing, and with CH's 80% Indian user base, everything turns mega scale. Thirty lakh matches have been scored on CricHeroes in and around 20,000 tournaments. The week before we spoke, 2,000 of the 40,000 matches scored on CH were streamed live. Kuntal Shah, Desai, and Meet Shah know that becoming a "video-focussed product" was the route ahead.
Live streaming of matches in India is priced at ₹199 per match on the app. Unlimited streaming can be purchased for the day (₹999), for an entire month (₹3,999) or across an entire year (₹10,000). There are two more video additions to the streamed games. The first is a 20-second Highlights video attached to the scorecard, containing automatically-aggregated content around the main performances. The second, called Shots, is a seven-eight second burst of manually-curated quirky moments: chaotic runouts, yorkers rattling stumps, elbow-high coverdrives, and lofted sixes set to cheeky music.
At one point, I imagined CricHeroes to be the Facebook of cricket, but see that now as an unfair comparison. Outside of the idea of a network, no one in CH hurls abuse at one another, and no trolls rampage across the app in triumph. Selfies aren't encouraged as player profile display pictures, and queries, conversations, or suggestions cannot venture outside cricket or the app's functionality.
Except, the world of cricket itself is not just runs, wickets, and averages. The layers behind a game—any game—are not just players who turn up to play. To start with, nothing could happen without the manufacturers and sellers of bats, balls, pads, stumps, helmets, and protective gear. At a certain level, it's the players plus the umpires, scorers, ground staff, and keepers of equipment, then the coaches, their academies, their staff, and employees.
It takes a village to set up a cricket game. CricHeroes has grown into the gathering place for cricket's many villagers.
Along with the matches scored everyday, CH carries advertisements of cricket's ancillary industries under its 'Ecosystem' link. There are also free cricket classifieds under 'Looking', where players find teams, teams find grounds, and grounds feature camps, clinics, and cricketing activities. CricHeroes' formal slogan under an HP logo calls itself "Your social cricket network."
No marketing, only mehnat
In August 2021, Games24 Ventures, the investment arm of Games24x7, made its first investment in CricHeroes, out of a ₹400 crore (~$48.4 million) fund to support gaming and entertainment companies. The CH founders don't share the funding figure, but say they got what they asked for (an industry website pegged the number at $989,000).
When speaking to LiveMint, Rahul Tewari, chief financial officer, Games24x7—which owns Rummy Circle and MyXI Fantasy Circle, among others—said, "With our expertise in data, technology and marketing automation, we will help CricHeroes to scale even more rapidly." Games24X7 would benefit, he said, from CricHeroes' loyal customer base "of dedicated cricket fans and players."
The Games24x7 funding, says Desai, "gave us a longer runway, where we could build the product without worrying about breaking even in the near future." It's also helped them strengthen their security firewalls, tackle bots off fantasy games, and prevent betting sites from scraping the app for data and slowing down the system. The core of the CH architecture, while neither patented nor exclusive, rests on its scalability, which is "pretty standard, but not easy to achieve."
Scoring a match remains a "mission critical event", with the scoring engine required to function regardless of interruptions elsewhere. Developers often do maintenance at 3am IST to ensure minimal disruptions.
How, then, does the platform handle the live load?
On CricHeroes' busiest weeks, with its 20,000 matches a day, Kuntal Shah says their Amazon Web Services (AWS) servers were at 50% capacity. "We think they could take about 30-35,000 matches in a day," he says. In terms of work distribution, Kuntal Shah's core focus is technology and growth, while Desai works with the product team to fulfil the requirements of the people CricHeroes serves. As Desai tells The Intersection, they "don't do marketing; the product is the only lever we have to grow."
Meet Shah is involved with sales and support with cricket associations—be it a pilot project for the West Indies or working with Canadian national, provincial, and district bodies to set up a centralised scoring programme, which in turn leads to transparent talent identification. Associating with official cricketing bodies may seem like a high-profile brand-builder, but Kuntal Shah claims the activity makes "maybe 5%-10% of our revenue, but mehnat bahut karna padta hai (we need to do a lot of hard work)."
That hard work includes Meet Shah trying to onboard the Federation Ivoirienne de Cricket (FICV) from Cote D'Ivoire, Africa, with one long explainer email after another. Zero response… until he emailed them in French via Google Translate, which set the conversation flowing. The FICV is now comfortable with CricHeroes thanks to Shah being on call with his fluent machine-generated French.
CH's main revenue sources are from ads (40%) and pro membership (30%), with another 20% from grassroots value-added services given to tournament organisers to run events smoothly. It has cleaned fake superfluous data off the platform and set up an awards programme to recognise grassroots cricketers. While the first edition focussed on India, its second will feature an overseas component too. Fresh from the oven is their current collaboration with the Cricket Ka Ticket talent hunt show with Rajasthan Royals, which will air on Colors TV and Voot.
CricHeroes is neither the first nor the only cricket scoring platform. There's Crichq in the UK and Australia, Cricclubs in the US, and Chauka Cricket, among others, that are B2B-centric. CH's point of difference lies in its B2C component. "From a cricket-network perspective, there is no like-minded competition," says Desai. "We connect players, tournaments, organisers, umpires, scorers, associations, academies, and the ecosystem."
Crossing 10 million registered users recently was a thrill, but for CH's founders, it's a mere morsel of a giant pie. Meet Shah speaks of tapping into 50% of the market, while Desai says estimates point to a 100 million potential users. For the latter, the figure of 10 crore or 100 million registered users could be a "game changer."
In a lovely two-minute video made in the early days (2017), CricHeroes threw out a line: "Celebrating the real heroes of cricket." It reflects and echoes CricHeroes' most beguiling feature— its fundamental democracy. As was found once again on the Sunday morning that I logged onto live matches and found Humtum, Tom, Jerry, and others at play. No cricket match is too small to be scored regardless of number of overs, venue, type of surface, or the ball material used.
At its most basic, scoring is free. The CricHeroes app is full of announcements, tips, polls, ads, videos, and salutations to its stars of the week. The live cricket never stops. It's the grassroots CricHero who makes cricket what it is. The game's gazillion-dollar edifice stands on the shoulders of millions of its players everywhere. Cricket cannot be owned only by boards, broadcasters, clubs, and franchises. Eventually, it is our game.
ICYMI
Schitt's Creek is real: There's a one-horse town in California called Nipton. It houses roughly 25 residents, a bunch of sculptures from the Burning Man festival, and a hotel called what else, but 'Hotel California'. And it's been bought by an adult circus. This delightful story introduces us to the irl Schitt's Creek (for the unacquainted, it's a show about a whistlestop owned by a once-wealthy family forced to relocate there after becoming penniless). The circus in question is Spiegelworld, a Las Vegas-based company owned by an Australian named Ross Mollison. What is Mollison planning for Nipton, and just why would anyone purchase a tumbleweed town? Head to the link to find out.
Hitting bullseye and more: If you've been to a pub, you must've played darts at least once. But did you know that there is a world darts championship? The 2022-23 edition concluded earlier this week, with Michael Smith defeating Michael Van Gerwen 7-4 in the final. It's a very popular televised sport in the UK and Europe. But watching it on TV doesn't even come close to experiencing it live, as this mood piece in Vice details. As the author puts it, "in a lot of ways it's very similar to any number of other sporting events, just with more people dressed as Scooby Doo characters".
Everyone's two cents: Google Reviews has a bad rep. Not too long ago, the Google one-star review scam threatened to pull down shutters on restaurants in the US. But writer Will McCarthy makes a case for the service. It's still considered a legitimate source of information, and some users have assumed the responsibility of penning their exploits in their journey on Google Reviews. Nobody is spared: whether they're a Taco Bell in New Jersey, the Sego Canyon Rock Art, a bridge, and even the seaside. In this piece for Longreads, McCarthy writes about why Google Reviews is a reminder that strangers are united by a common experience through time.
Not a disappearing act: The Evaporated: Gone With The Gods is a must-listen. Anchored by Tokyo Vice author Jake Adelstein, The Evaporated takes a closer look at the phenomenon of random disappearances in Japan and charts the journey of Morimoto, Adelstein's once-trusted friend and accountant. Each episode looks at the whys and the hows of various disappearances, the intersectionality of despair (debt, infidelity, domestic violence), crime (the yakuza) and business in equal measure. Our favourite episode? 'Queen of the Night Movers', which speaks about the business of yonige (which literally means "night moving company"). Binge!
Gimme the goss: We don't always recommend two podcasts in his section, but Normal Gossip deserves to be the exception. We're cheating here because this isn't a new programme; hosted by Kelsey McKinney, Normal Gossip debuted in early 2022. That said, you may not have heard of it unless you're a pod-head. Each episode of this guilty pleasure features a piece of reader-submitted gossip, which in turn is discussed and projected by both McKinney and a guest host. The stories run the gamut from catty sorority sisters to shady neighbours. That may not sound like much, but the delivery of McKinney and her guests is so good, you can't help but be swept up in the banal gossip of total strangers. A welcome break from true crime-everything.
Burgers & war: "Big Mac is perestroika", said Khamzat Khasbulatov, the first manager of McDonald Russia's flagship store and later the country CEO, after opening the country's first outlet in Pushkin Square, Moscow, in 1990.
America frequently announces its arrival in another country with bombs. But often it also arrives with sesame buns, beef patties and yellow arches. The McDonald burger is a quintessential symbol of American soft power and international business chops. That's why it was one of the first to break into the Kremlin at the end of the Cold War. It involved many fruitless meetings and vodka before the bubbly could be opened. Bloomberg reprises how McDonald's won Russia and then lost it.
Enjoy The Signal? Consider forwarding it to a friend, colleague, classmate or whoever you think might be interested. They can sign up here.
Do you want the world to know your story? Tell it in The Signal.
Write to us here for feedback on The Signal.